DCT's Telematics Ecosystem
Learn how FleetMetriks is improving fleet and driver safety using DCT's Fleet Automation Ecosystem
1. Cipia-FS10 analyzes driver data (drowsiness, fatigue, cellphone use) based on driver recognition functionality

2. Syrus 4G Telematics Gateway receives and processes video data from Cipia-FS10 to generate multiple actions:
a. Commands Hikvision dashcam to 'create clip' video/audio recording
b. Analyzes data for virtual copilot audible coaching (Bluetooth speaker)
c. Activates event data recording using backlog functionality
d. Mobileye captures data for specific ADAS events
e. Sends data to Pegasus IoT Cloud for real-time visualization, reports, triggers
3. Fleet operators evaluate driver behavior and take action using Pegasus IoT Cloud:
a. Driver score app
b. Reports and Dashboards
c. Real-time alerts
4. Developers can use Syrus Cloud API to integrate data/videos with their own third-party platforms.

Backlog Feature
Interactive Dashboards
Easy Driver Score App
Real-time Alerts
View event data, second by second, before and after any critical event.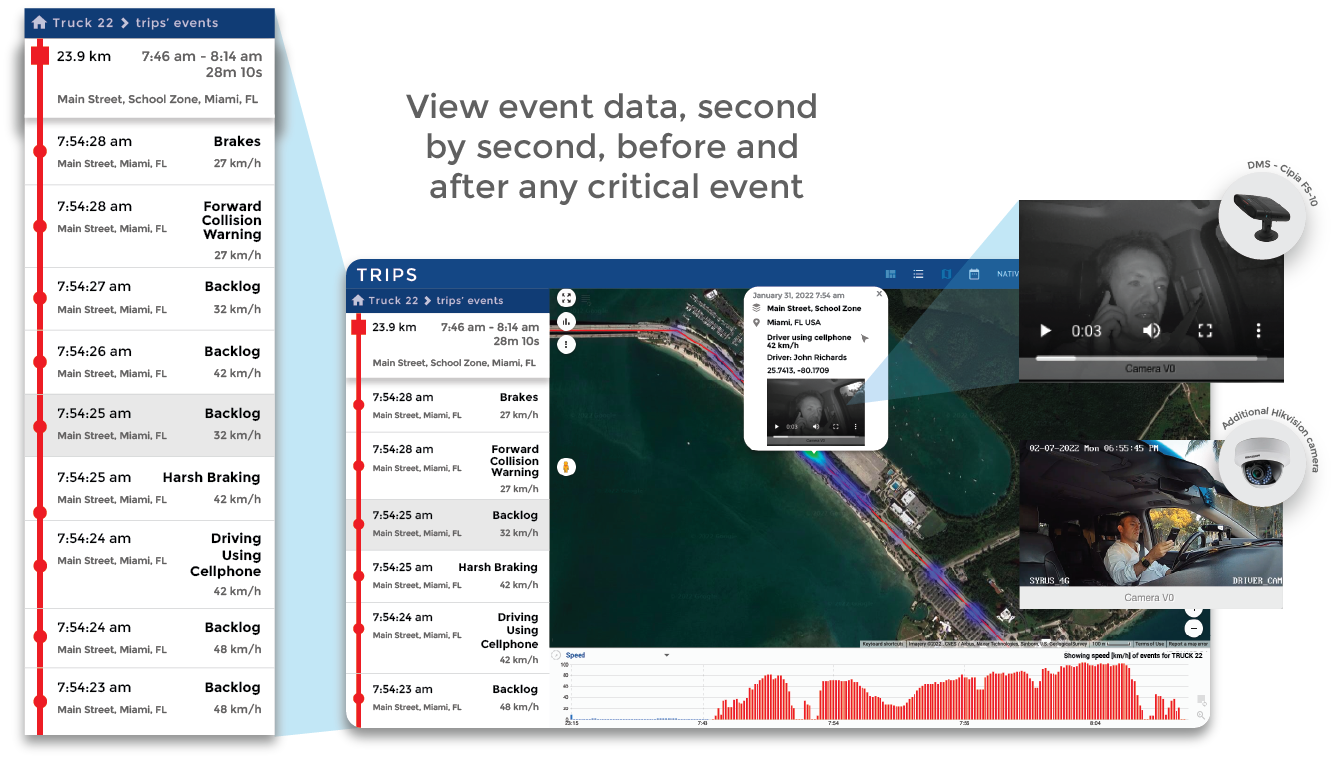 Dashboards for data analytics and interactive visualization.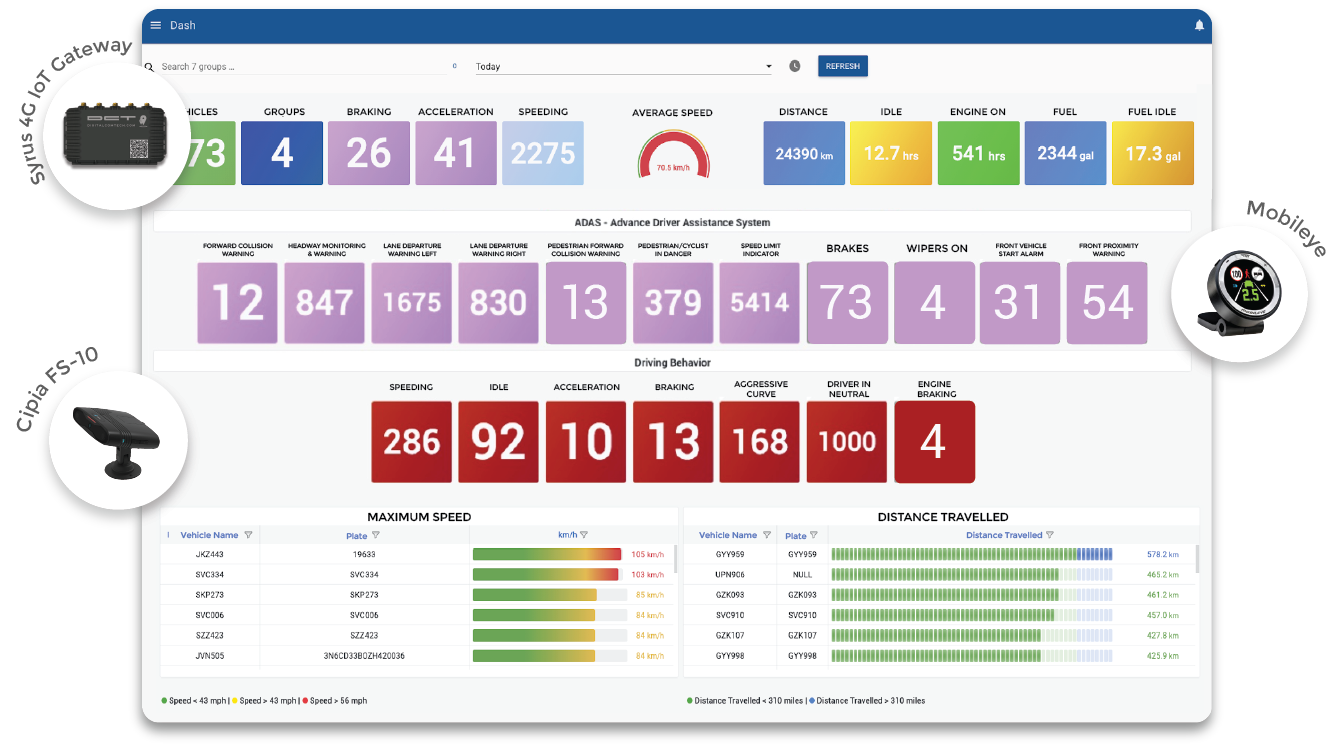 Evaluate all events like overspeed and aggressive driving that will put your driver or fleet at risk.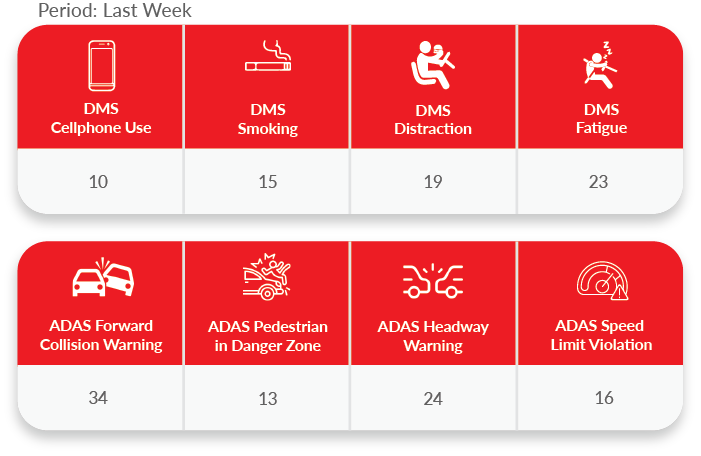 Configure any alert from your fleet combining video data together with over 250 parameters like driver behavior, ADAS data, speeding, route information, and more.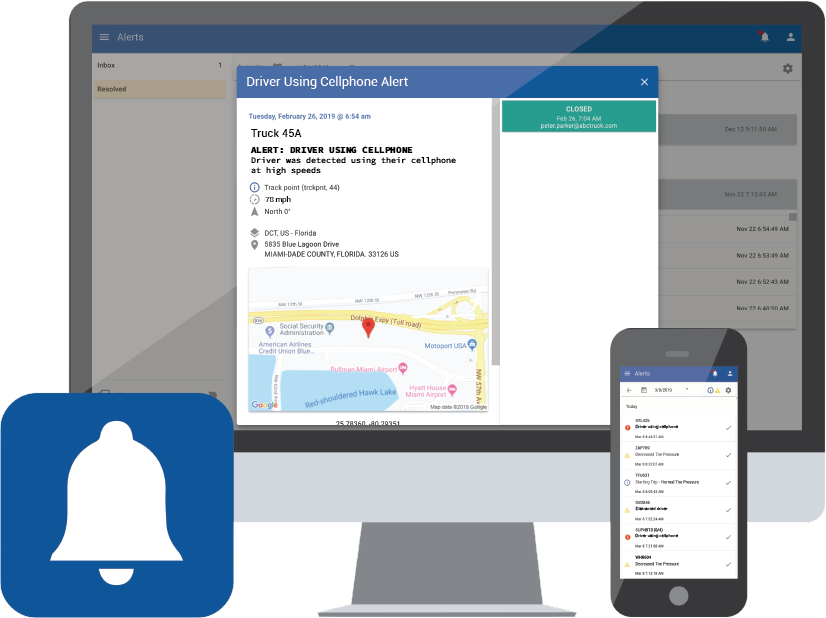 www.digitalcomtech.com
5835 Blue Lagoon #202
Miami, Florida 33126 USA
Tel. + 1 305 809 0628
sales@digitalcomtech.com