OPTIMIZE YOUR FLEET OPERATIONS
Customize Event Responses with Pegasus' Triggers & Automation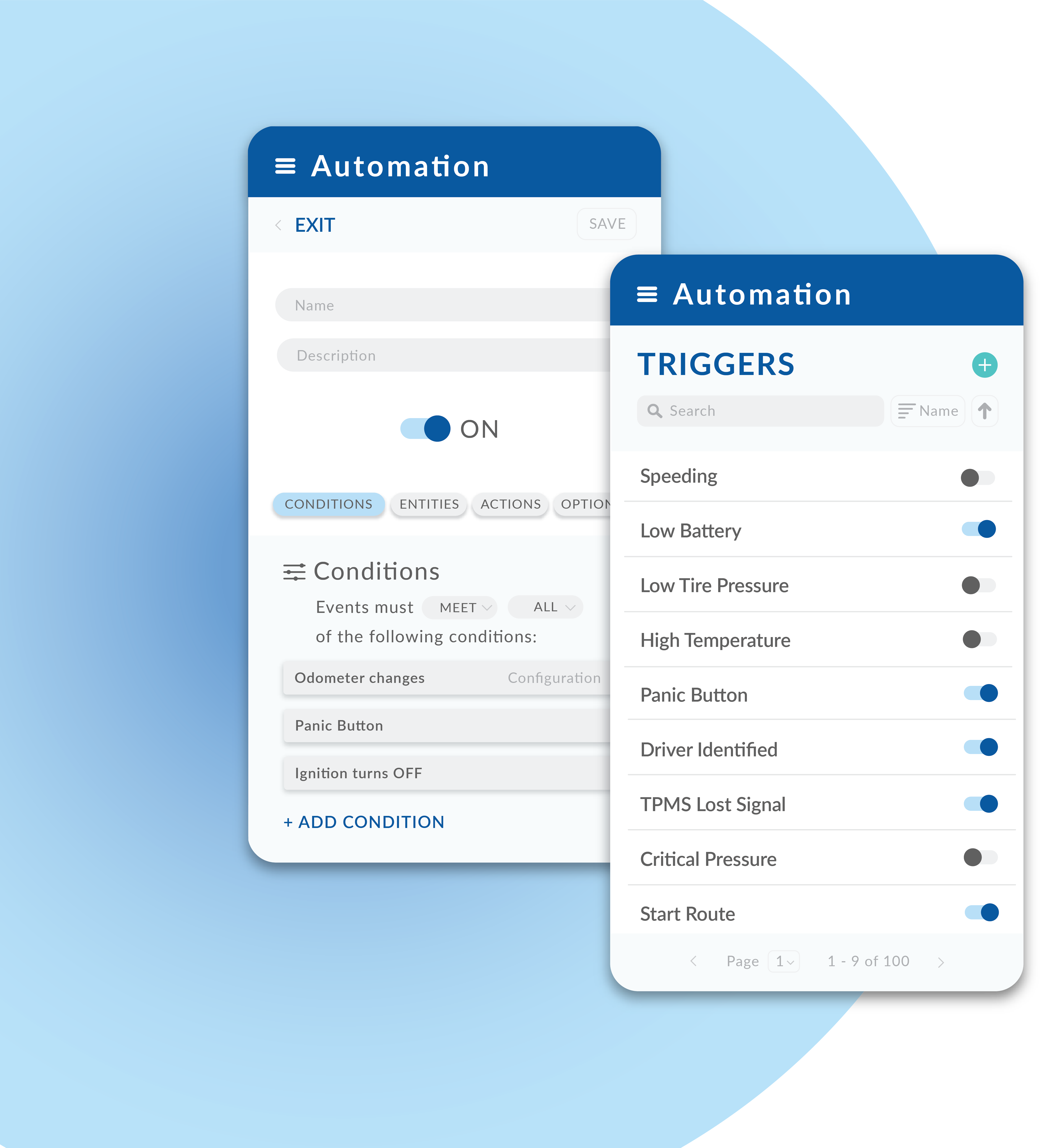 ENTER A NEW ERA OF PRECISION AND EFFICIENCY
With Pegasus IoT Cloud's Triggers & Automation feature, seamlessly combine conditions for events reported by any device and execute actions accordingly.

Effortlessly apply boolean logical operators to over 500 parameters, providing unparalleled customization and control.
Efficient Event Responses
Combine various conditions for reported events, ensuring that actions are executed with efficiency and accuracy.
Apply boolean operators to over 500 parameters, providing customization that adapts to the unique needs of your fleet.
Proactive Issue Resolution
Set up proactive responses to specific conditions, ensuring that corrective actions are taken promptly.
Time and Resource Optimization
Use Triggers & Automation to automate routine tasks and optimize resource allocation.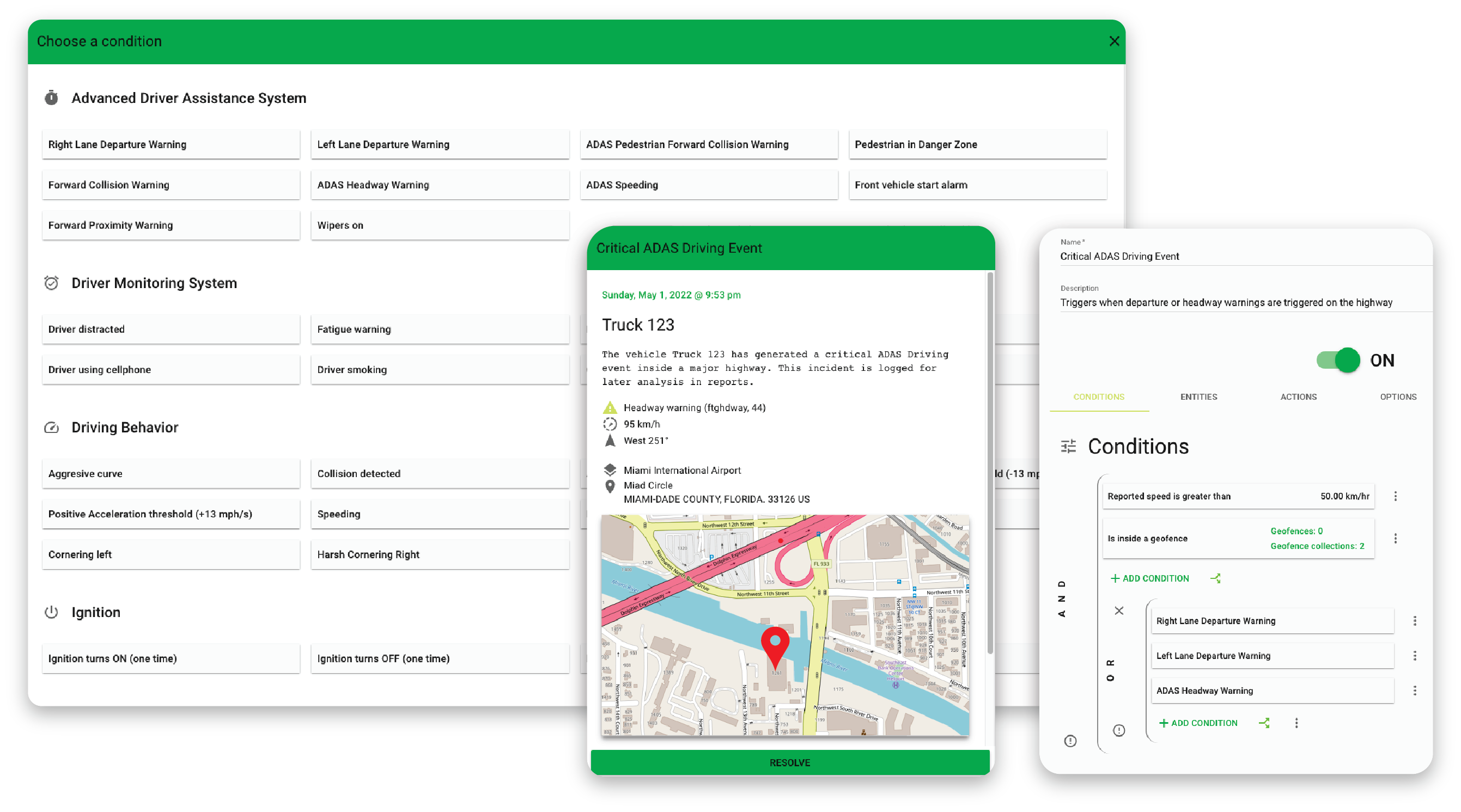 Tailor your Fleet's Automation with Ease
Fleet managers can quickly build custom templates using the predefined ADAS, DMS, and Driver Behavior Events in Triggers & Automation.

The user-friendly interface simplifies the template creation process, allowing for swift customization to align with specific fleet requirements.





Versatile Actions for Fleet Efficiency
Fleet managers can not only automate routine tasks but also optimize resource allocation efficiently.

Pegasus IoT Cloud provides the ability to configure platform alert pop-ups, emails, vehicle immobilization, voice calls, SMS, and custom actions to ensure that fleet managers have a suite of options to optimize their response strategies.