ENHANCED ASSET MANAGEMENT
Optimize your fleet operations with Pegasus' Device Console Management.
TOTAL CONTROL AT YOUR FINGERTIPS
Gain control, access comprehensive data, and ensure your devices are always up to date and running at peak performance.

Empower your fleet management with real-time insights and precision control.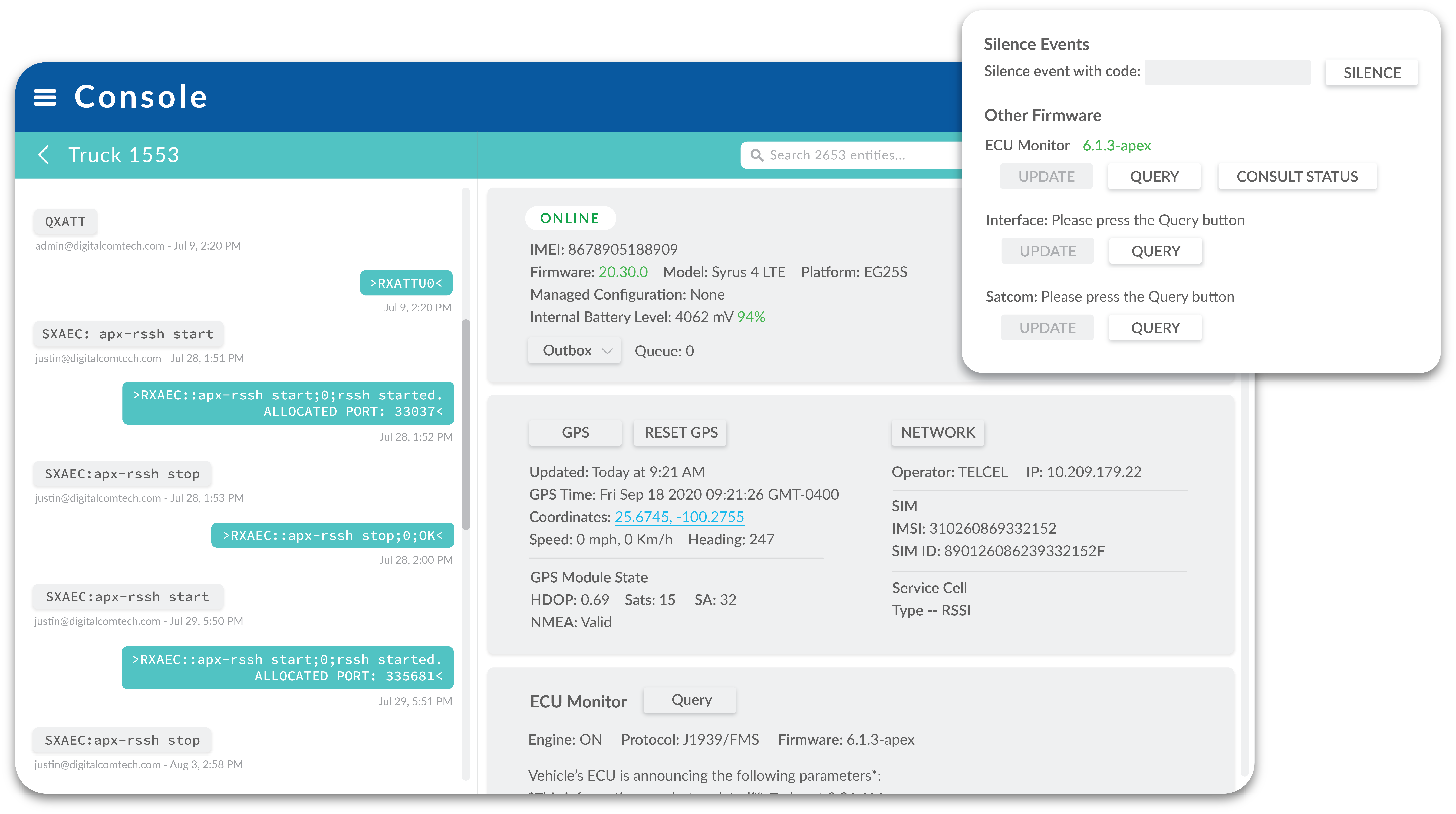 Seamless interactions in real-time, enable quick communication and data retrieval.
Comprehensive Diagnostics
Access detailed diagnostics data, aiding in troubleshooting and maintenance.
Send instructions and update programming remotely to ensure your devices are always performing their best.
Conveniently review engine parameters lists, providing valuable insights into your fleet's performance.
We make it simple to build and deploy Fleet Telematics
and Industrial IoT Solutions from device to cloud.