Easily track the routes taken by your assets and access historical data for analysis and optimization.
Allows you to communicate directly with drivers, ensuring that you stay informed and up-to-date.
Safely enable or disable the engine right from your phone, giving you complete control over your assets.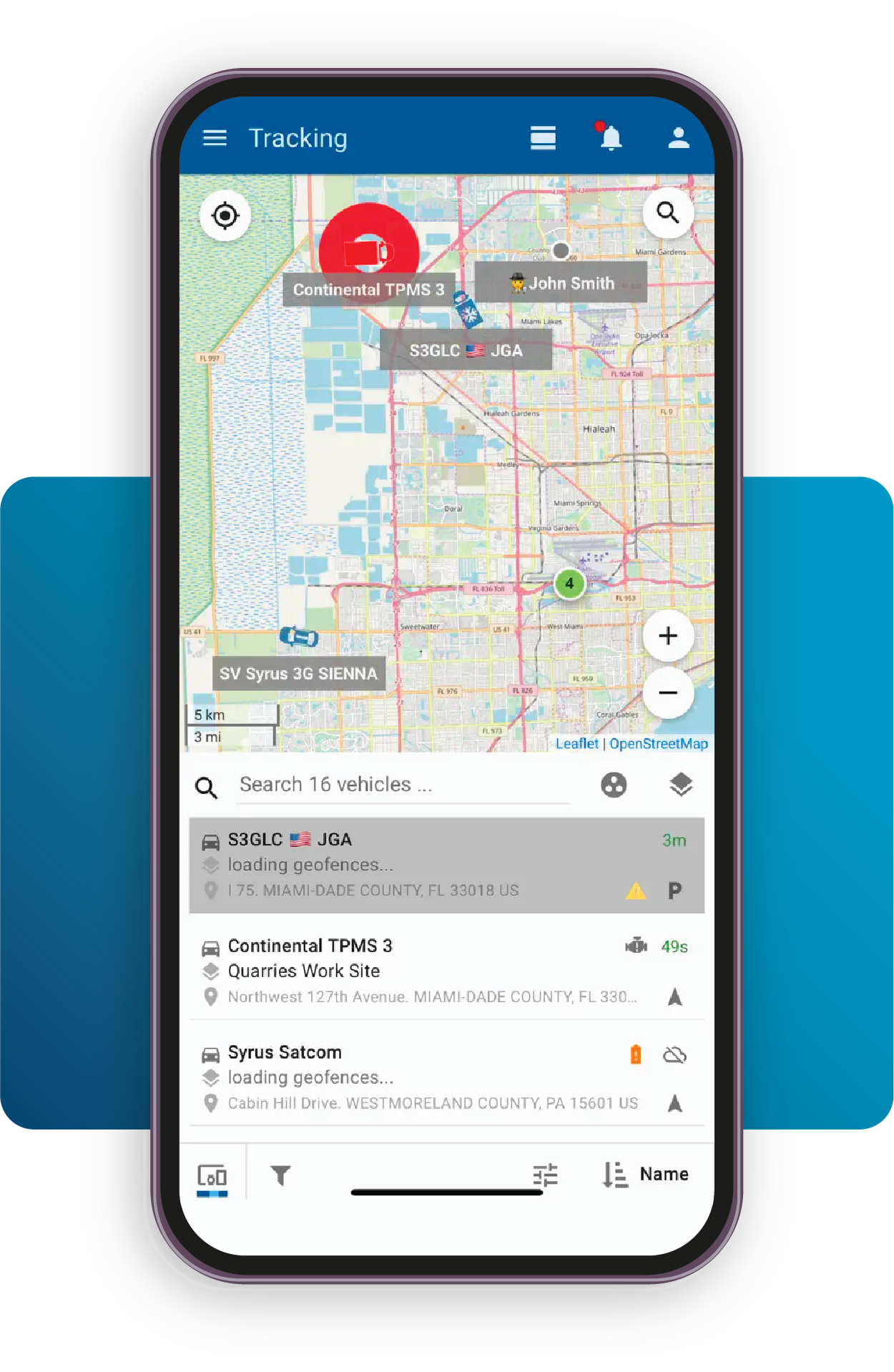 Syrus Mobile offers you real-time monitoring and control, so you can enjoy the peace of mind that comes with knowing exactly what's happening with your assets at all times. Whether you're managing a fleet of vehicles or monitoring your personal assets, Syrus App makes it easy to stay connected and in control.
Easily access historical information about your vehicle's trips. This feature allows you to view common parameters such as distance traveled, time spent with the ignition on, idling time, speeding, and RPM limit violations, all down to the second.

Analyze data to identify areas where your fleet can improve fuel efficiency and reduce costs.