SIMPLIFY YOUR FLEET REPORTING PROCESS WITH PEGASUS IoT CLOUD
Productivity Reports make it easy to view and analyze your fleet's performance.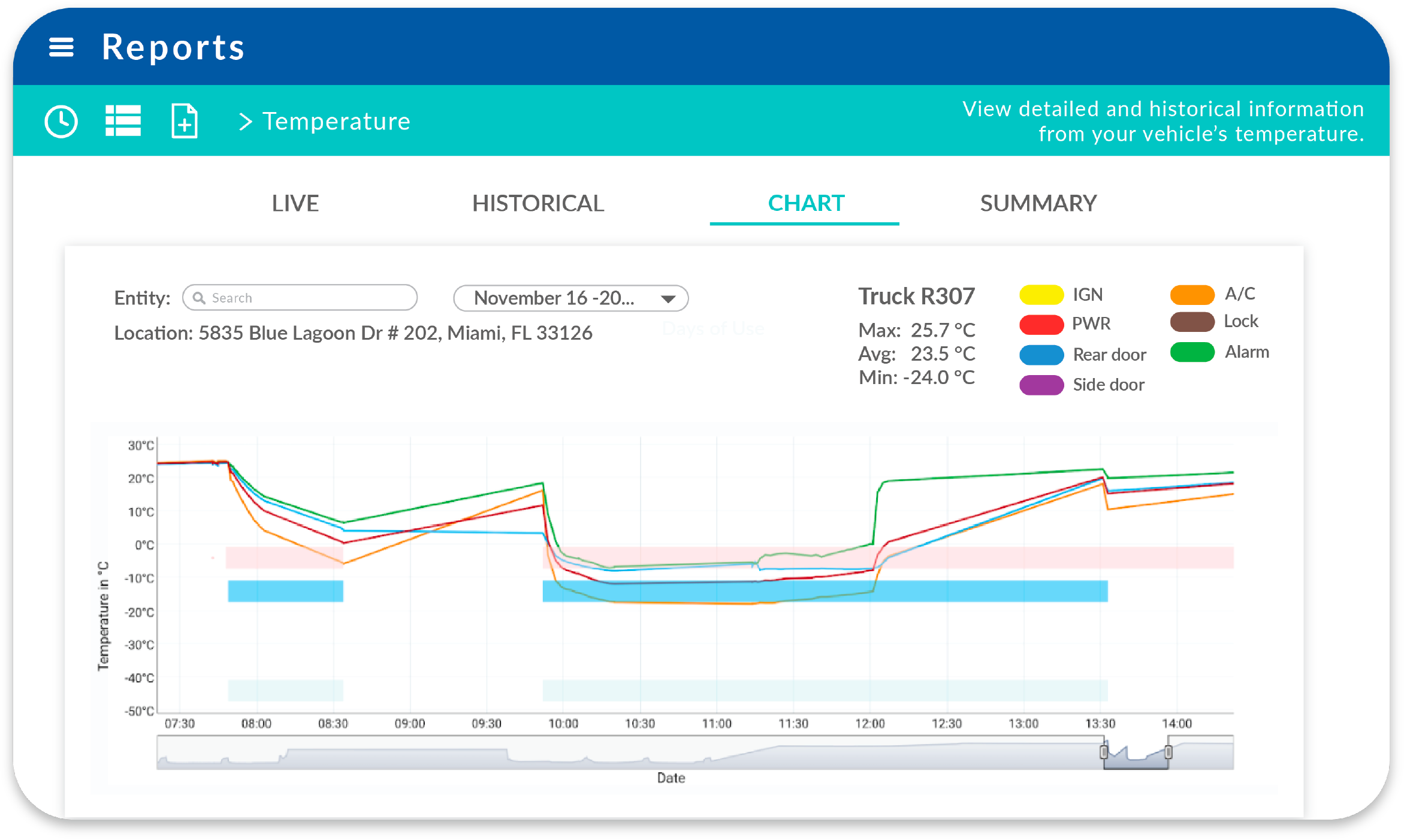 YOUR FLEET, YOUR DATA, YOUR WAY
Access data in the way that suits your business preferences and objectives. Whether you're diving deep into historical trends or checking the pulse of your fleet in real time, our platform adapts to your needs.

With the ability to view data in live, historical, chart, and summary formats, you have complete control over how you access and interpret information.
Receive reports directly in your email inbox.
Get the information you need, when you need it.
Define the parameters that matter most to your fleet.
Save valuable time and reduce administrative costs.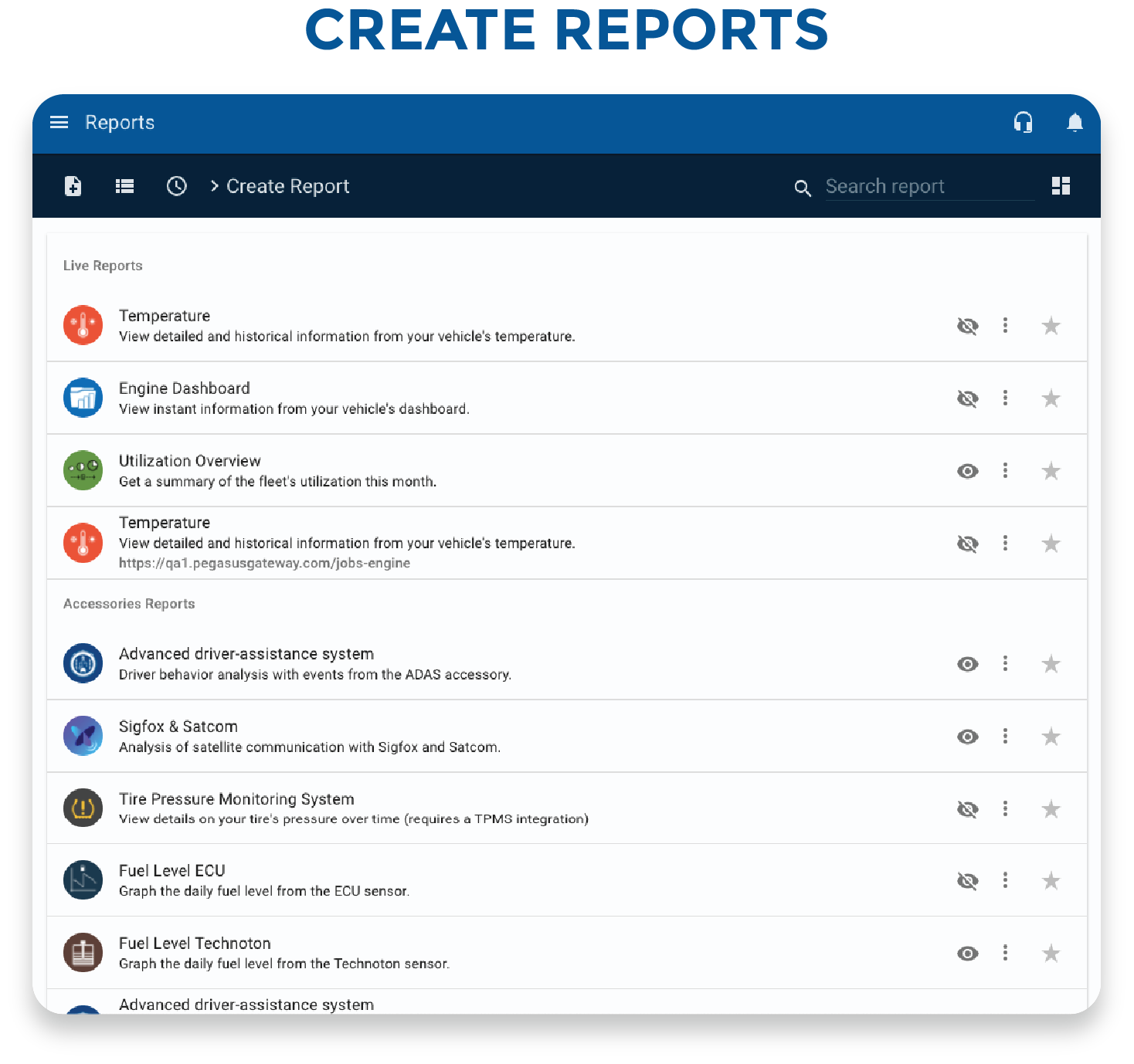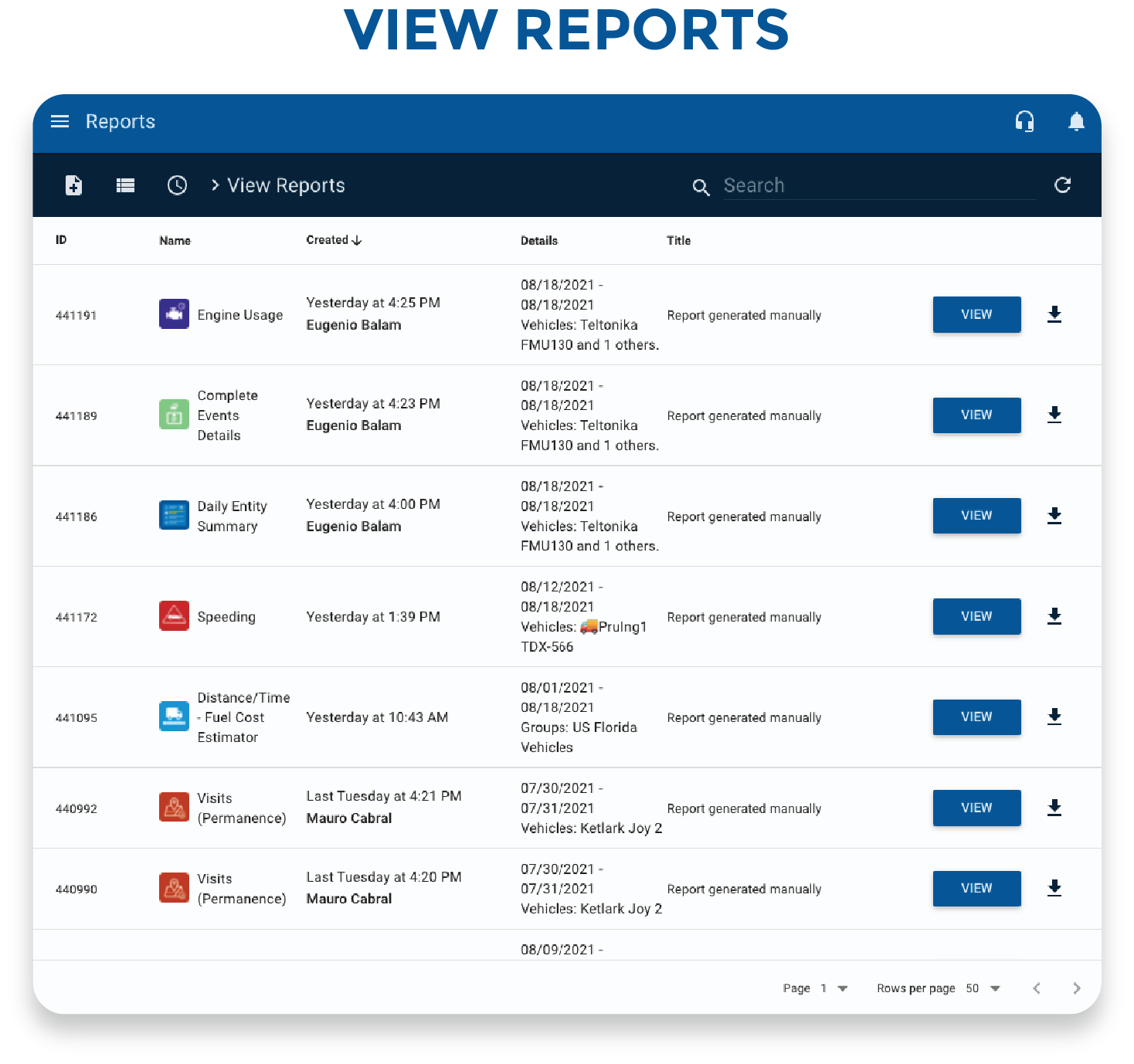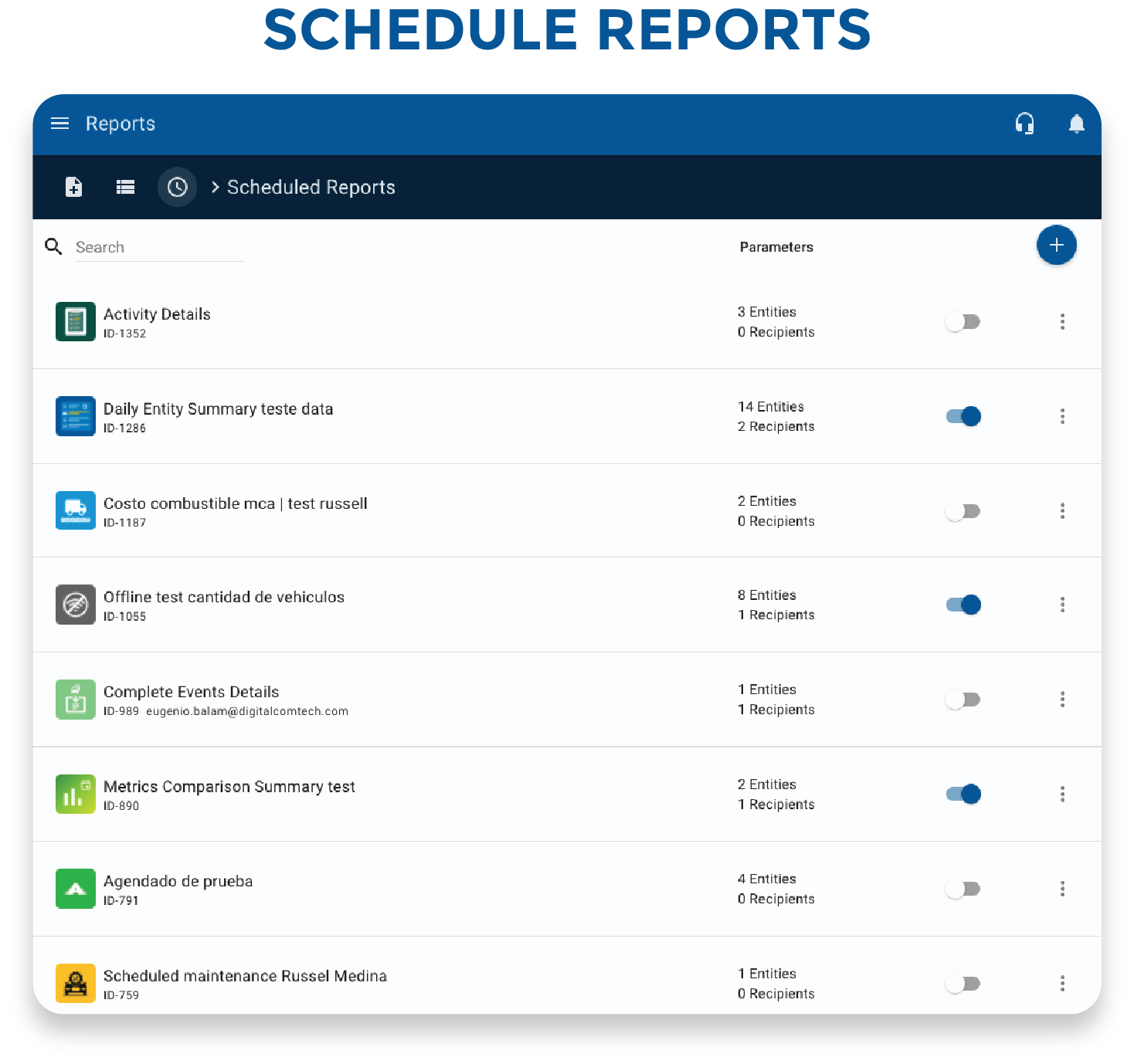 EASY-TO-READ PRODUCTIVITY REPORTS
With Pegasus' Productivity Reports, fleet managers can effortlessly access detailed vehicle engine data, including working hours, speed, fuel consumption, and more.

VERSATILE REPORTING FOR INFORMED DECISION-MAKING
Pegasus IoT Cloud offers a wide range of reporting options, each designed to provide specific insights for your unique needs.

From live reports that keep you updated in real-time to in-depth vehicle metrics analysis and comprehensive trip analysis reports, you have a suite of reporting tools at your fingertips.
We make it simple to build and deploy Fleet Telematics
and Industrial IoT Solutions from device to cloud.