EMBRACE CONTROL OF YOUR FLEET
Real-time routes monitoring for improved efficiency.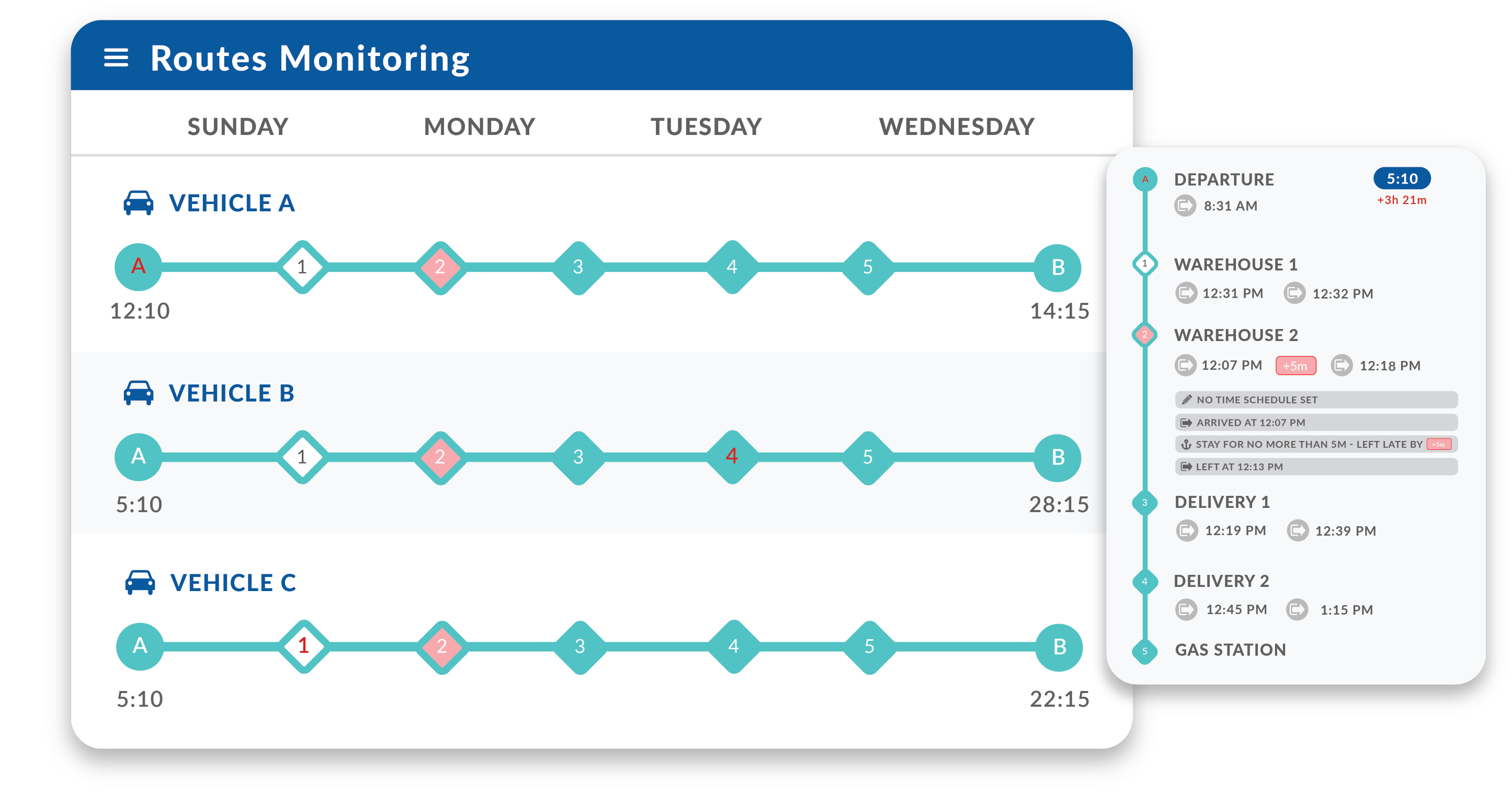 UNLOCK ROUTE INSIGHTS FOR SMARTER FLEET MANAGEMENT
Pegasus IoT Cloud's Routes Monitoring feature leverages cutting-edge technology to provide you with a comprehensive view of your fleet's activities. By combining real-time GPS data and intelligent analytics, you can take control of your fleet like never before.

Monitor routes as they unfold, ensuring you can react quickly to unexpected situations.
Easily assess the status of control points, including those that are lost, not visited, or visited.
Analyze extended or shortened visitation times to minimize downtime and maximize productivity.
Arrival & Departure Analysis
Get a detailed view of arrival and departure times to improve your fleet's efficiency.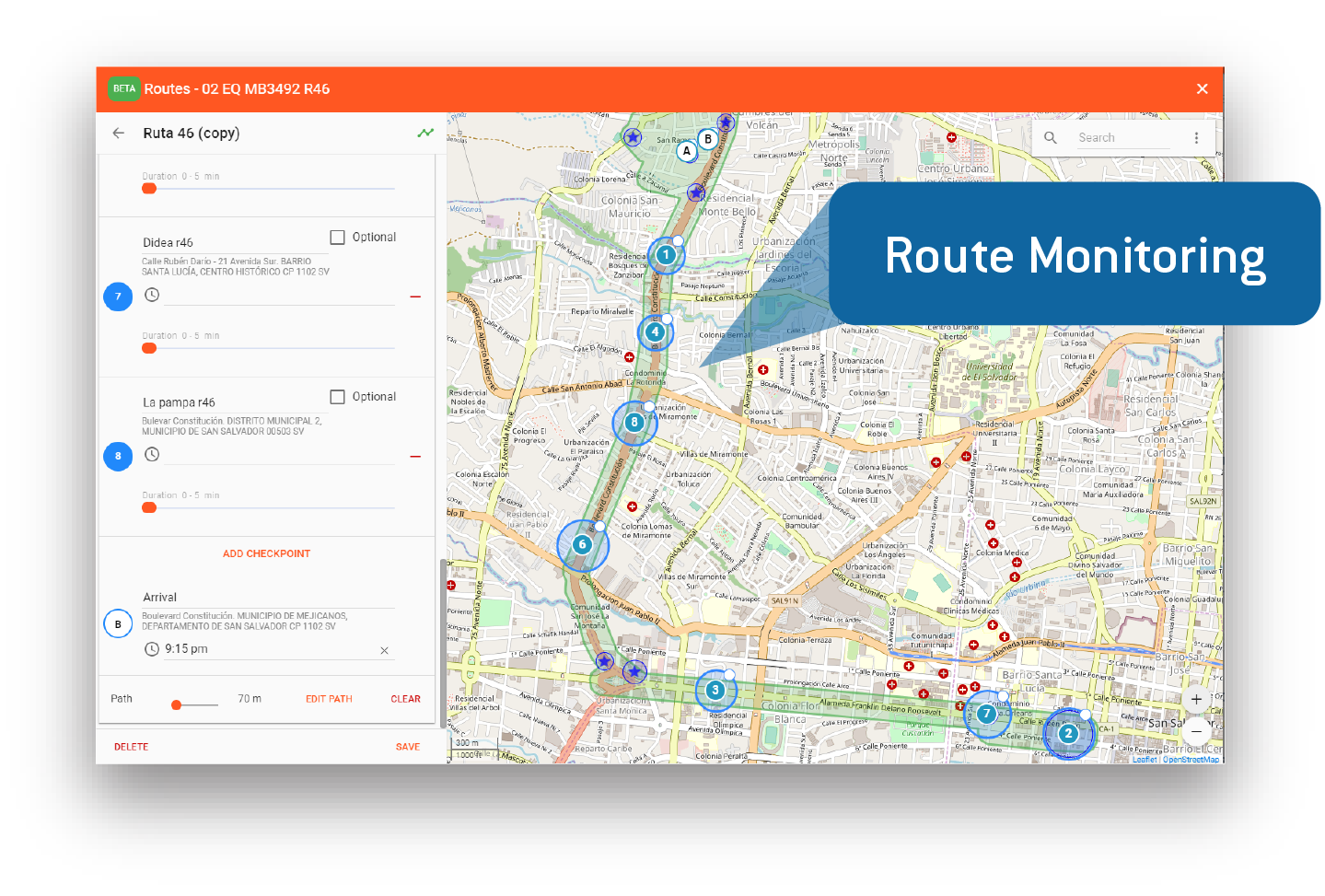 HARNESS THE COMPETITIVE EDGE OF ROUTES MONITORING
Analyze vehicle route completion, arrival and departure precision, control point statuses (including lost, unvisited, and visited), and time compliance violations with real-time insights. Maximize efficiency, cut costs, and elevate customer satisfaction.

Embrace control of your fleet management for unparalleled success today.
REVOLUTIONIZE YOUR ROUTES REPORTING
Optimize your route analysis with our Automated Reports. Receive instant, scheduled email reports on route completion, whether daily, weekly, or monthly. Customize your data delivery in formats such as PDF or .XLSX.

Streamline your fleet management with data-driven precision.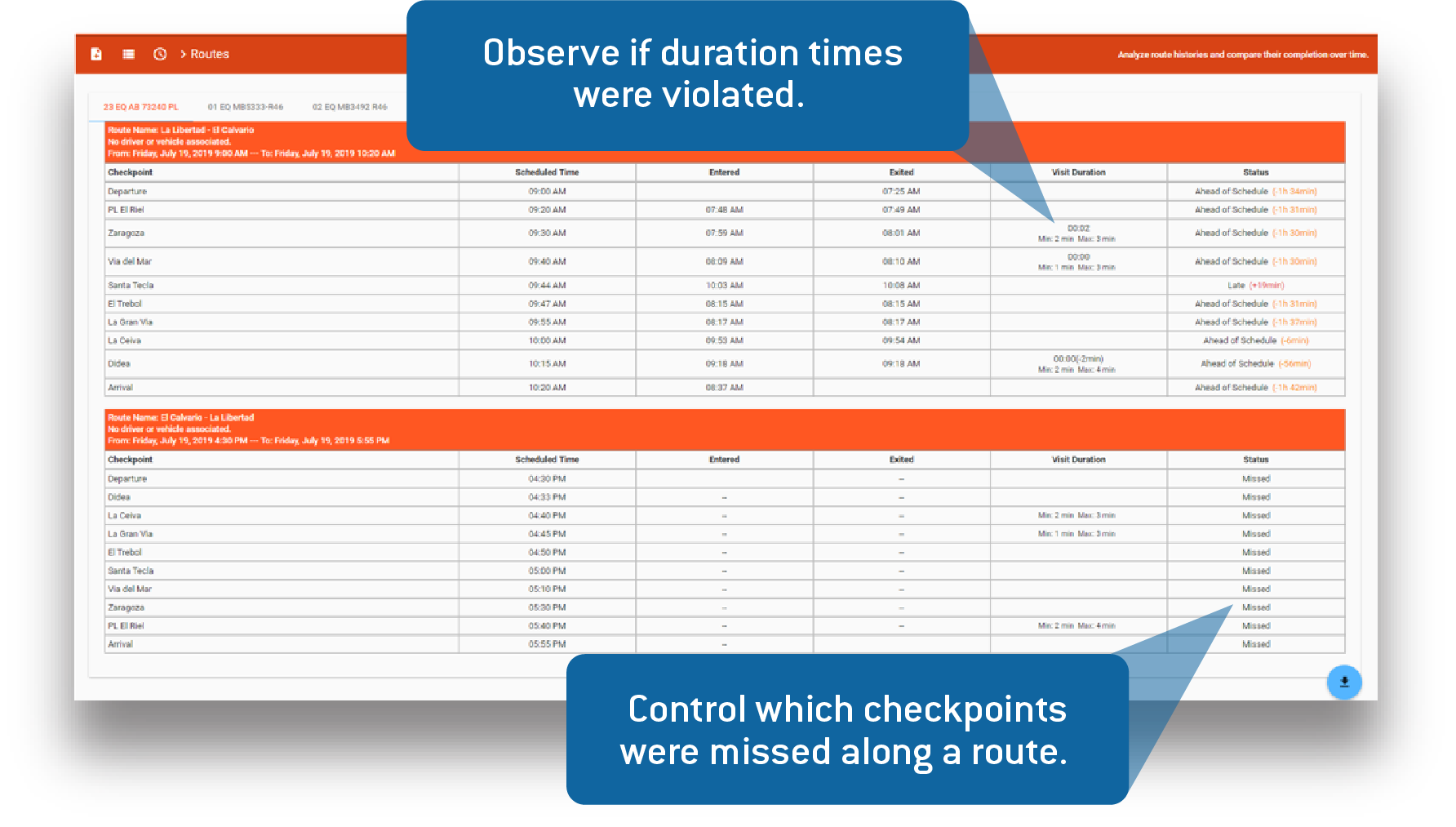 We make it simple to build and deploy Fleet Telematics
and Industrial IoT Solutions from device to cloud.