Multiple connectivity networks for all your needs.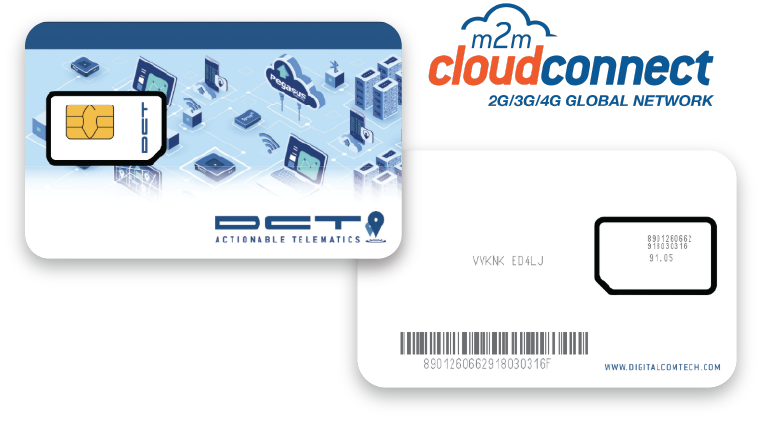 3G/4G M2M Cloud Connect Cellular Wireless Connectivity
M2M CloudConnect is the data connectivity division from Digital Communications Technologies LLC created to empower devices with 2G/3G/4G global data services around the globe. Partnering with Tier One wireless cellular and satellite communications companies, we focus in providing a fast, easy, and reliable IoT solution to tracking service providers.

A wide range of local cellular companies to enhanced network coverage.

Empower your devices all around the world.

Flexible connectivity management, administration and provisioning. Custom alerts, notifications and reports.

Iridium Satellite Global Connectivity
Add global data network coverage to your Syrus device without depending on a cellular network with the Satcom Satellite Communicator accessory.

The Satcom Communicator, using Iridium's global satellite coverage, is just another one of the many fleet-offering accessories that form part of the DCT IoT ecosystem.