FULLY INTEGRATED FROM THE EDGE
Pegasus IoT Cloud is a complete software platform designed for fleet automation and mobile asset management. It was created to help simplify wireless networks and hardware communication with Syrus devices as well as to provide interoperability with multiple wired, wireless sensors, and smart ecosystems.

Pegasus has expanded to support multiple IoT devices, providing a centralized back-end management platform with an open ecosystem for developers to build using APIs, multiple web services, web-hooks, and more.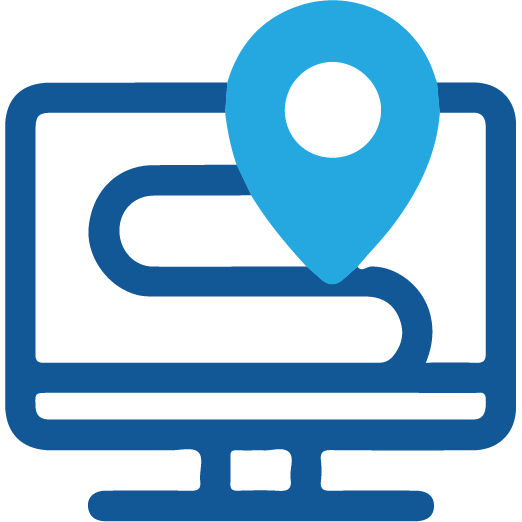 ☁ Pegasus Cloud Feature
ROUTES MONITORING
View route completion information for your entire fleet using a visual representation similar to gantt charts. Quickly analyze arrival and departure information, control points statuses (lost, not visited, visited), as well as any extended or short visitation times.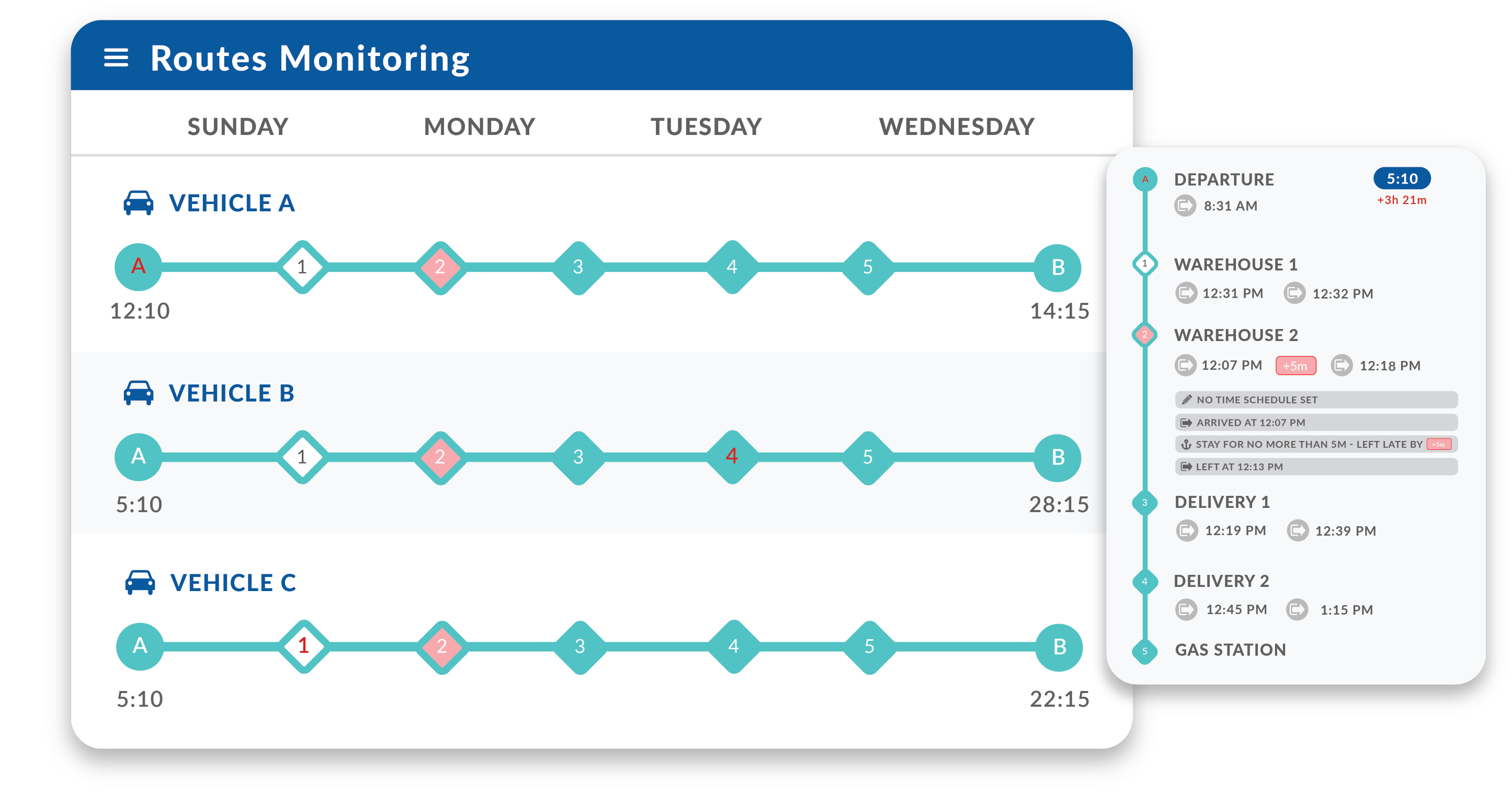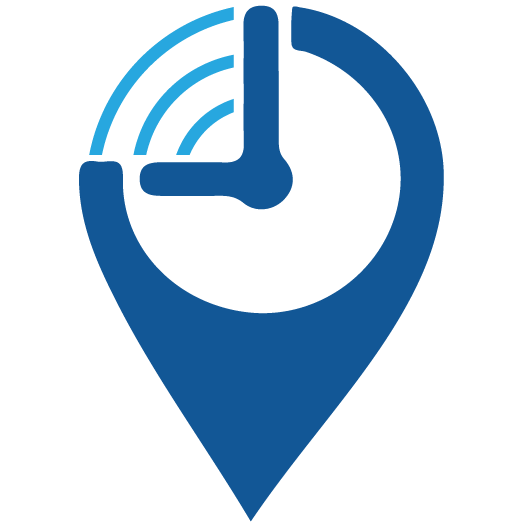 ☁ Pegasus Cloud Feature
REAL-TIME TRACKING
Real time monitoring of all your important assets, as well as other useful information such as: route state, fuel levels, unattended alerts, engine error codes, and more!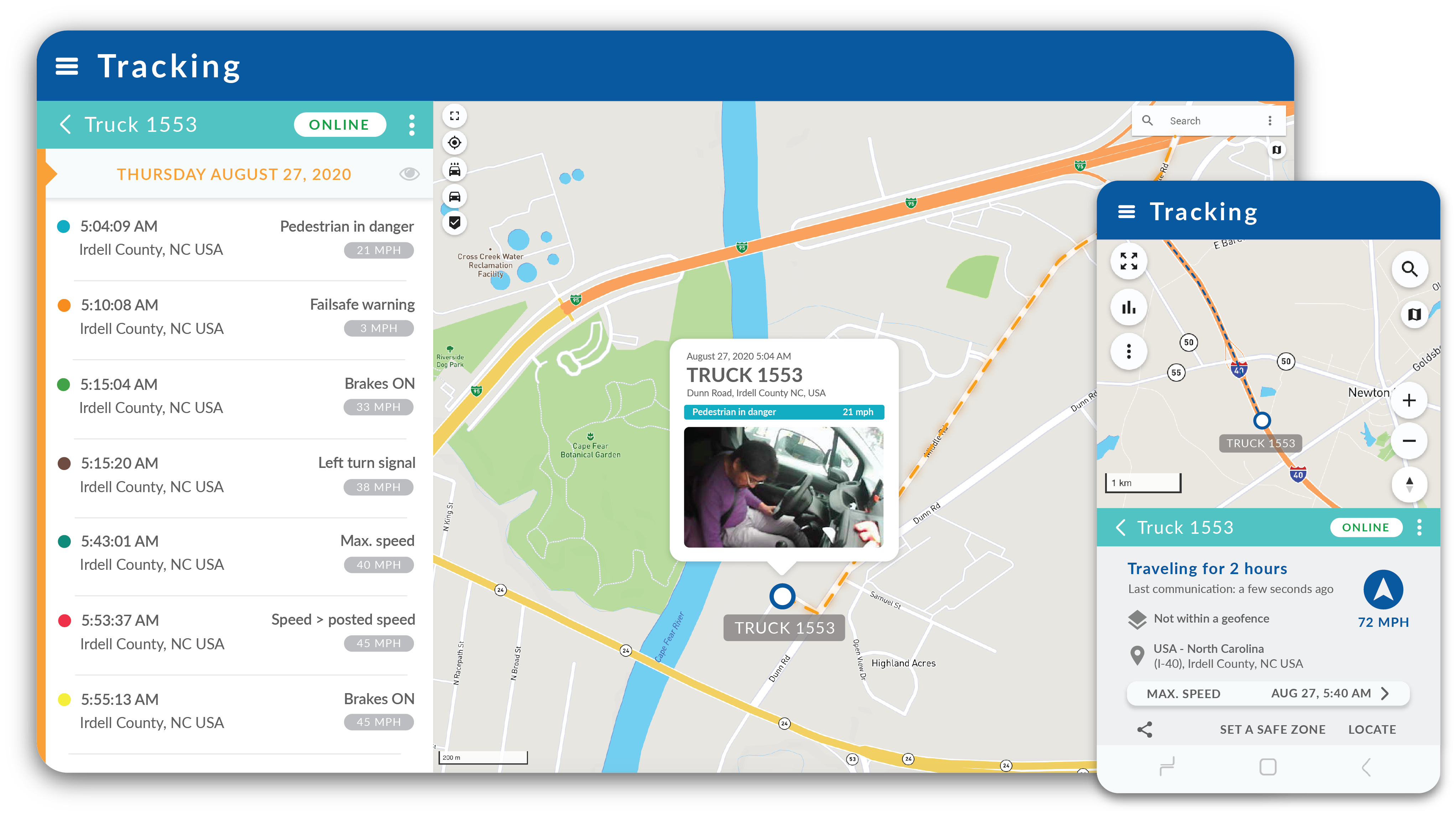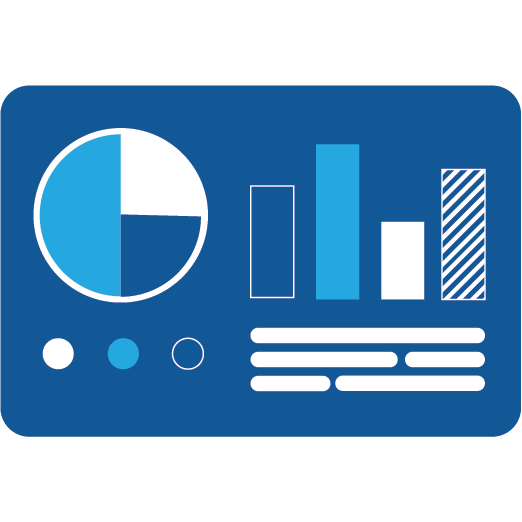 ☁ Pegasus Cloud Feature
PRODUCTIVITY REPORTS
Pegasus Gateway provides different custom reports, including graphical overviews and panels within the reports for easy comparison and examination of results across your whole fleet.

These reports and visualization tools provide useful information related to vehicle performance. Including reports for vehicle engine working hours, speeding and idling time, as well as engine parameters such as onboard odometer, fuel consumption, fuel efficiency, fuel levels, RPMs and more.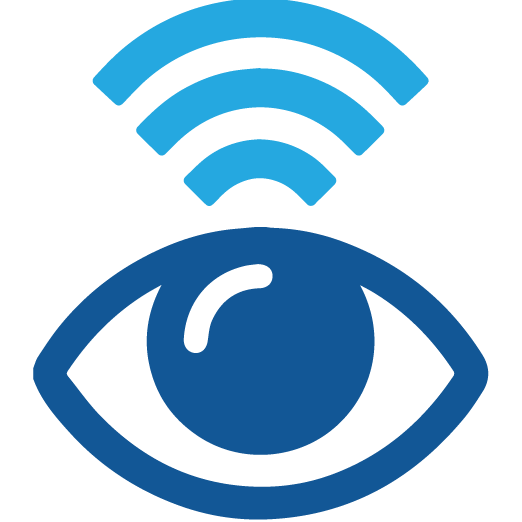 ☁ Pegasus Cloud Feature
SENSOR
VISUALIZATION
Pegasus Gateway provides an environment to manage and develop solutions with multiple accessories and sensors simultaneously connected to the Syrus device. Providing you with an incredible capacity to unleash the device's capabilities for actionable intelligence and remotely monitor and control mobile assets.

Choose from any of the 15+ official accessories and select a configuration to manage them all.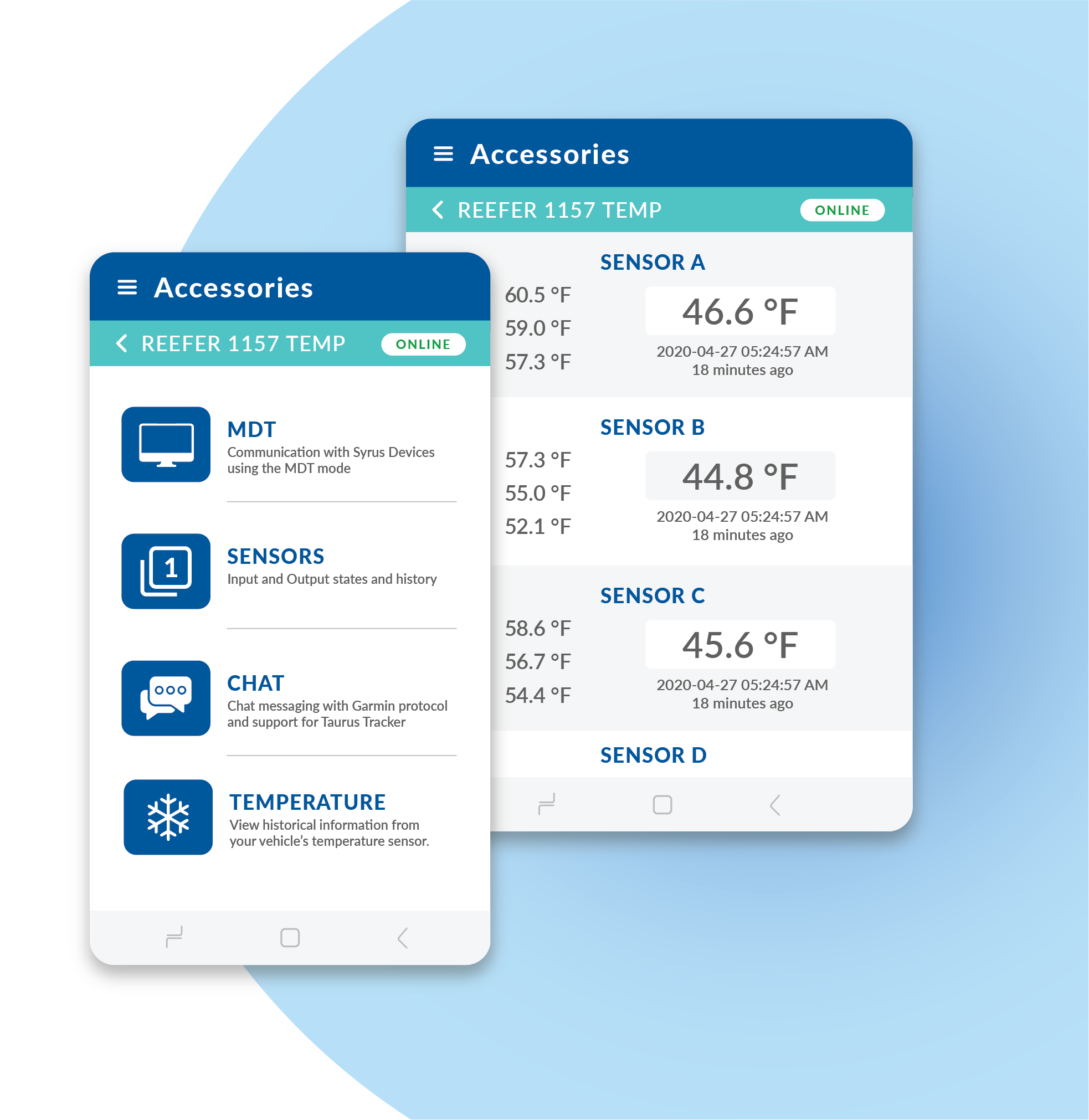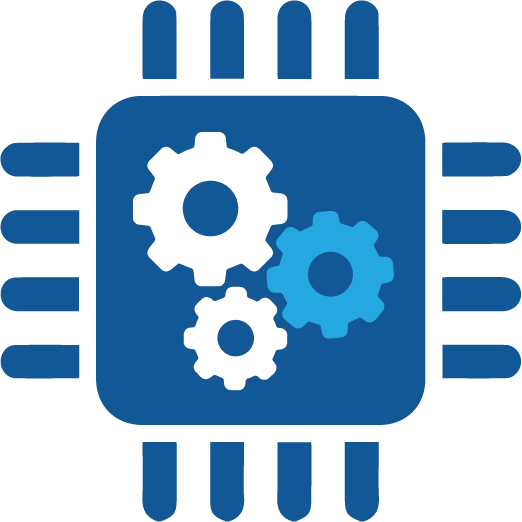 ☁ Pegasus Cloud Feature
DEVICE CONSOLE MANAGEMENT
• Interact in realtime with the unit • Send instructions or update the programming • Upgrade firmwares remotely • View diagnostics information for the device and its accessories • Detailed GPS & Network information • Engine parameters lists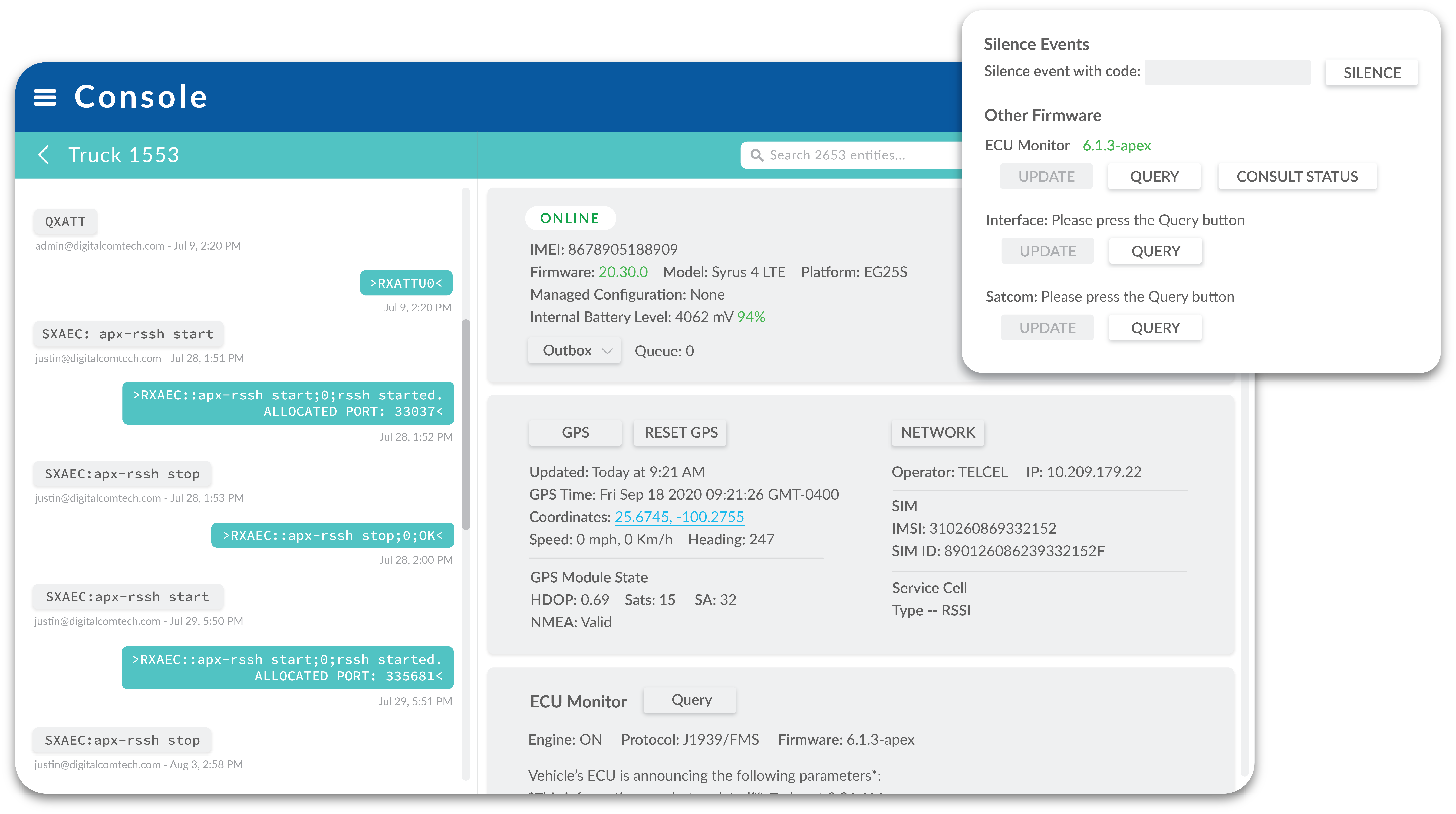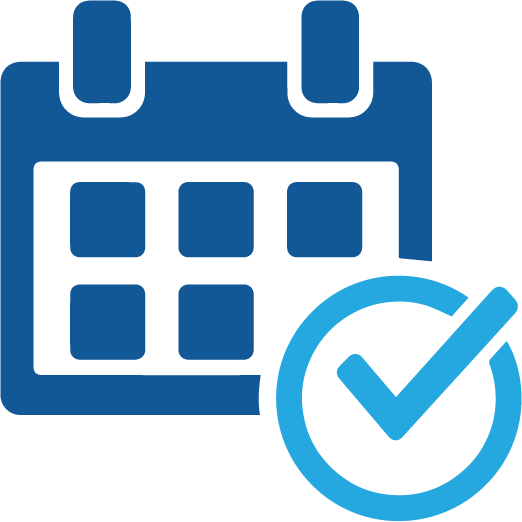 ☁ Pegasus Cloud Feature
TRIP INSIGHTS &
CALENDAR VIEW
Pegasus Gateway offers a deep insight into the trips that the device generates automatically. Obtain historical information for common parameters such as distance traveled, time spent with the ignition on, while idling, speeding, or over the RPM limit, down to the second.

Take a closer look at the parameters reported by your fleet that affect the fuel efficiency, for example, the vehicle's altitude, fuel consumption and vehicle's weight.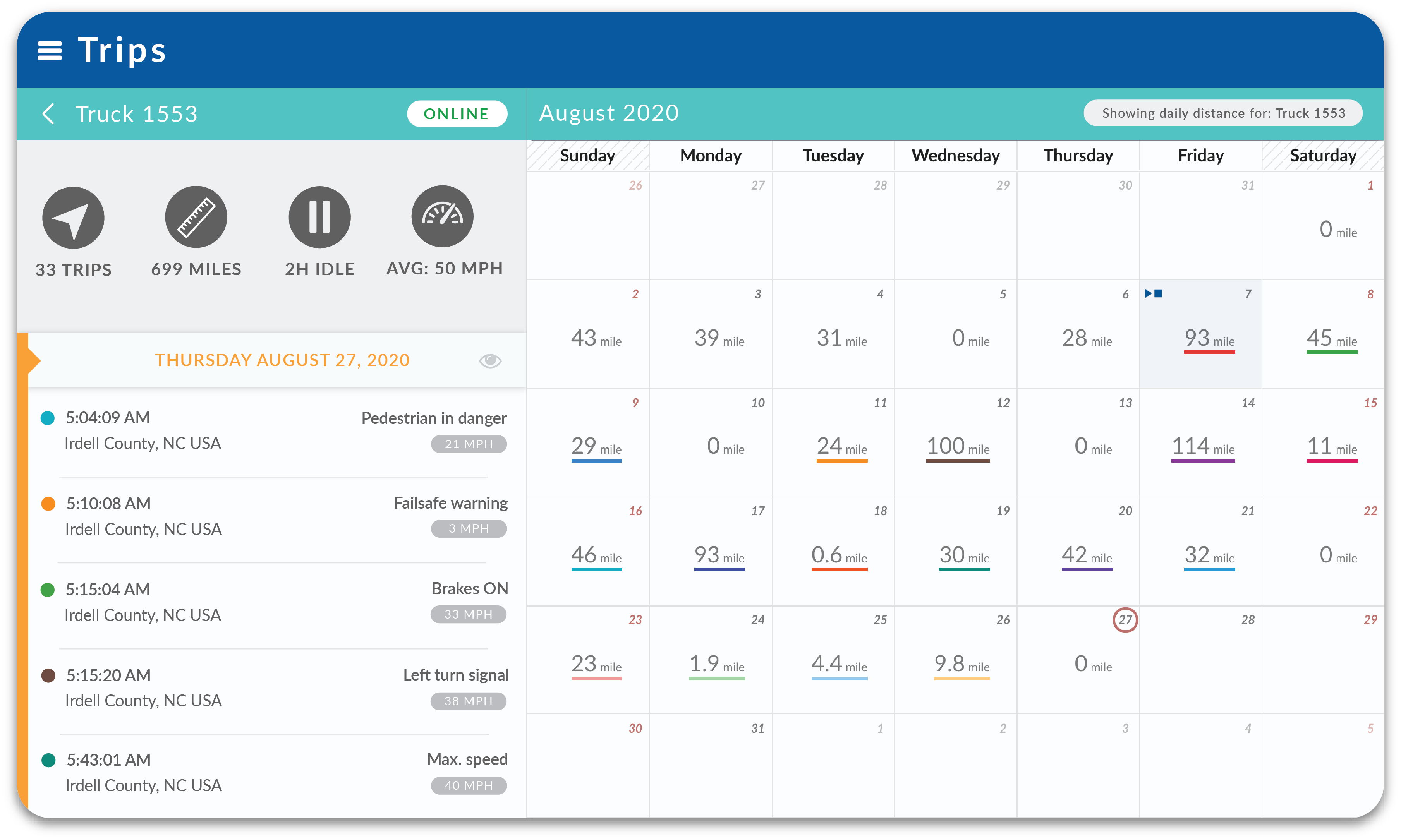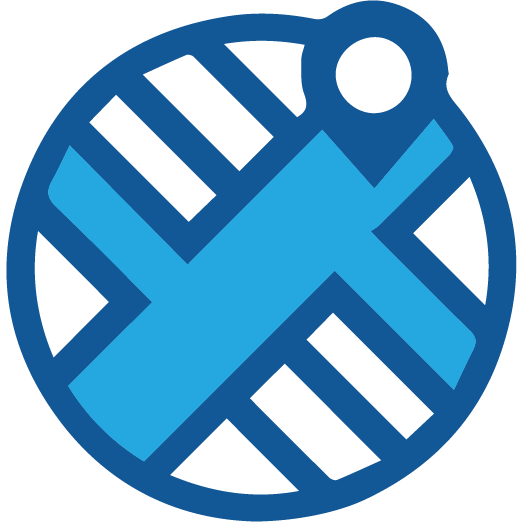 ☁ Pegasus Cloud Feature
GEOFENCE MANAGEMENT
• Create and organize geographical zones on a map
• Personalize with custom icons and colors
• Assign a speed limit to a geofence
• Create custom properties for any geofence
• Run reports and triggers based on a collection of geofences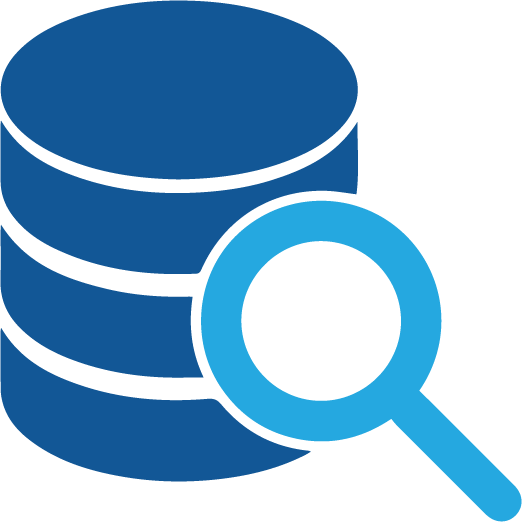 ☁ Pegasus Cloud Feature
DATA ANALYSIS
• Sort through and filter critical alerts and conditions from your fleet
• View the results on a gradient scale or in heatmaps
• Over 500 parameters to analyze
• Identify areas of high risk for driving behaviors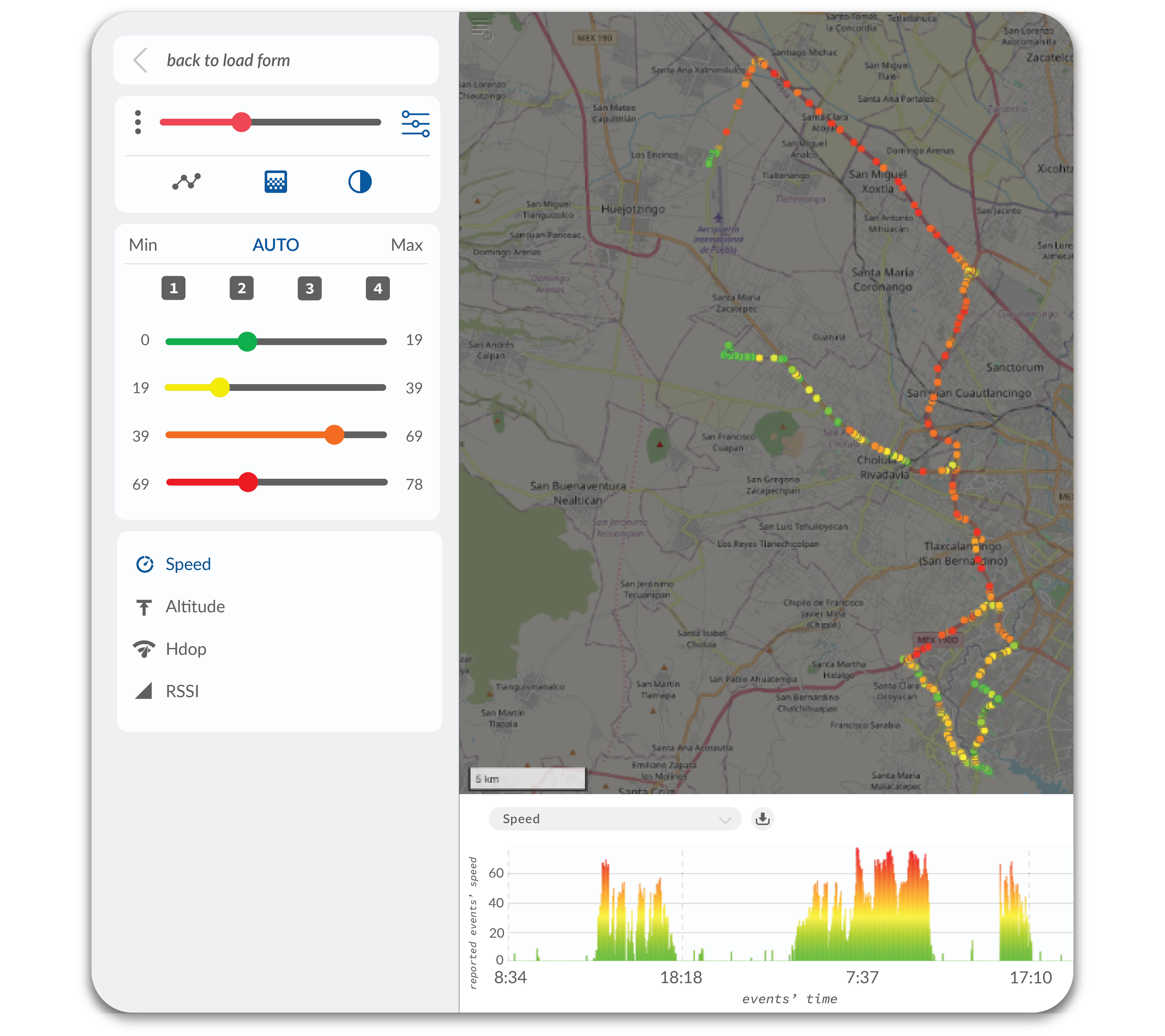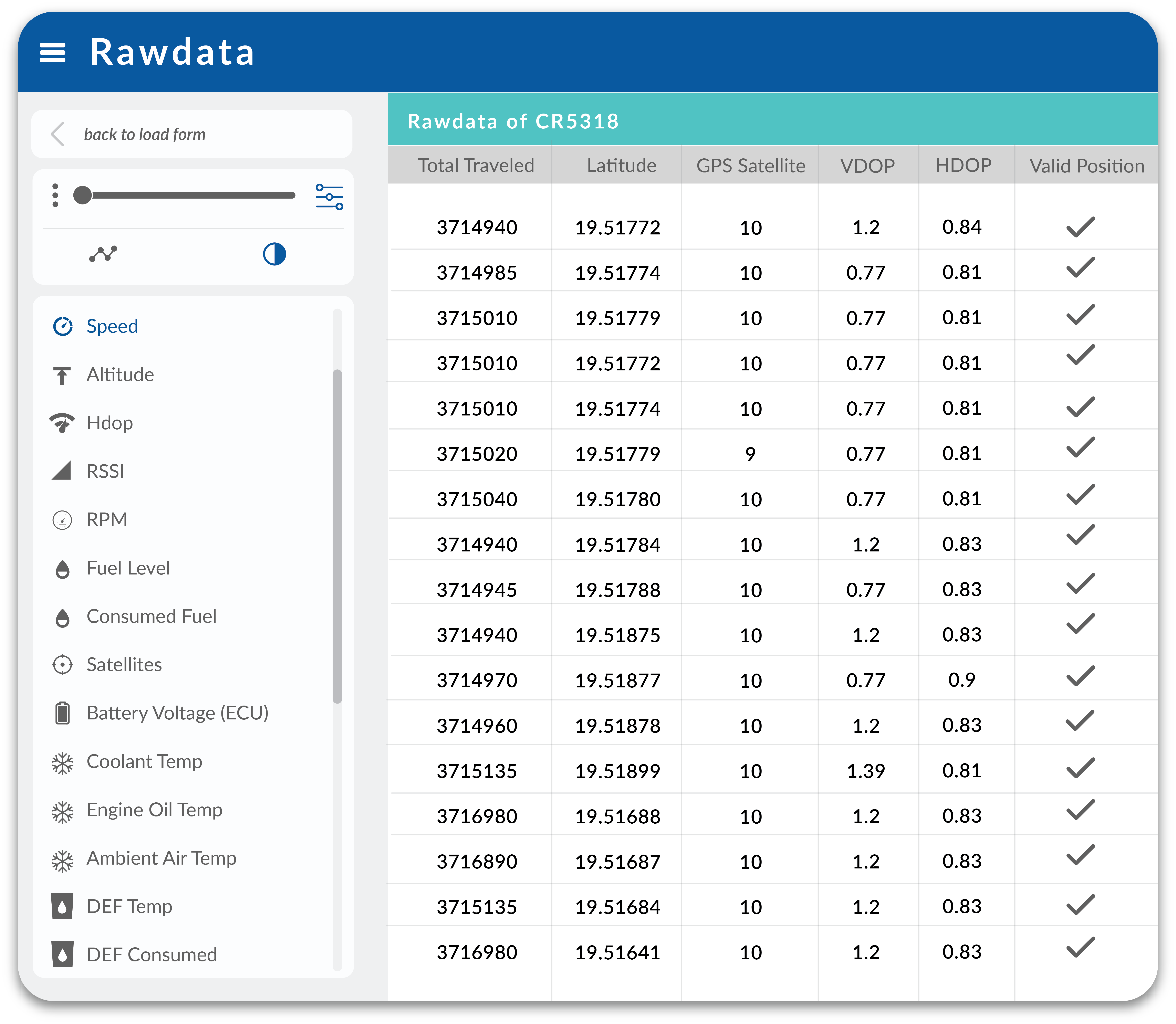 Full dashboard visualization of your fleet
With powerful Pegasus Dash Insights fleet operators will be able to make better decisions based on accurate data.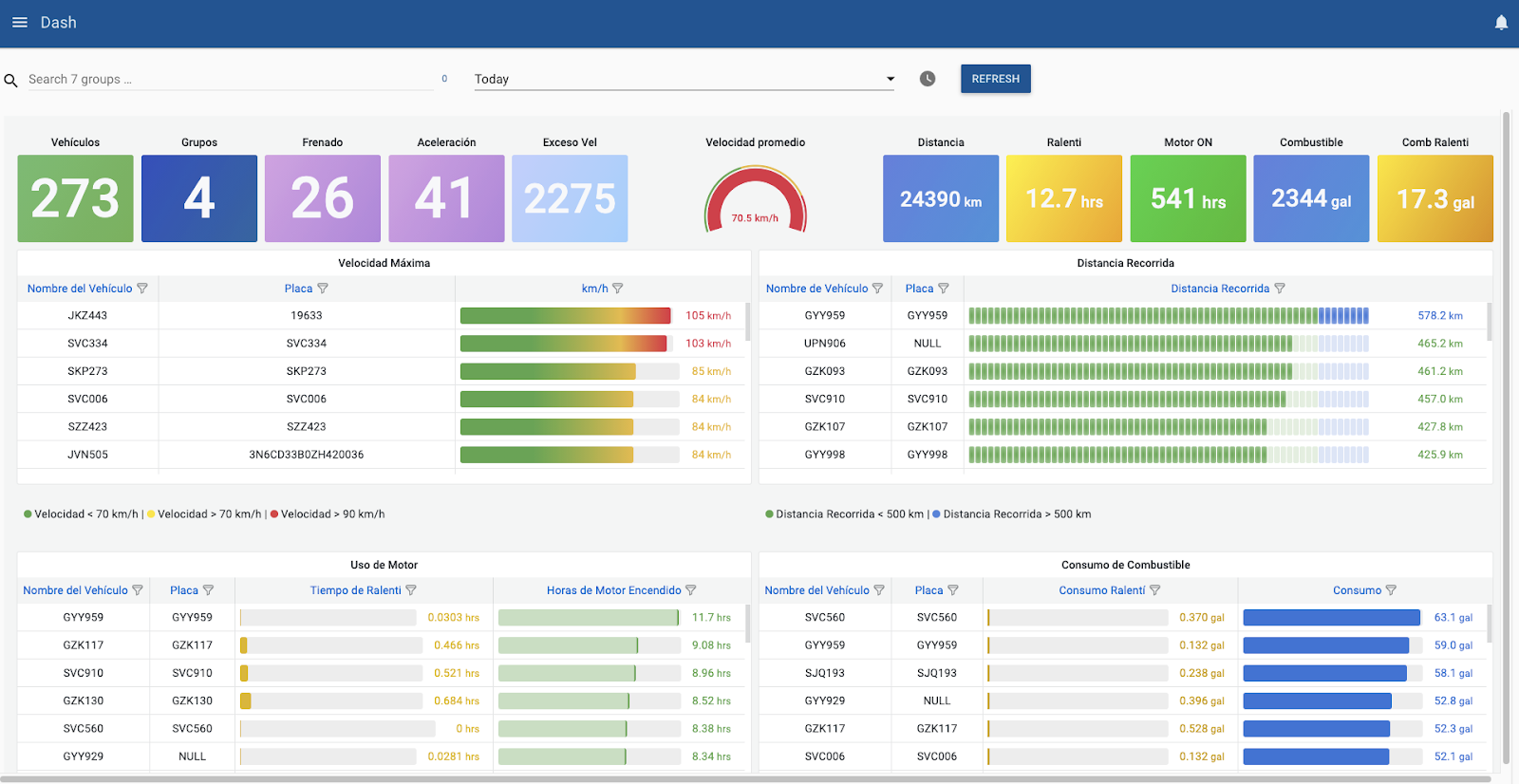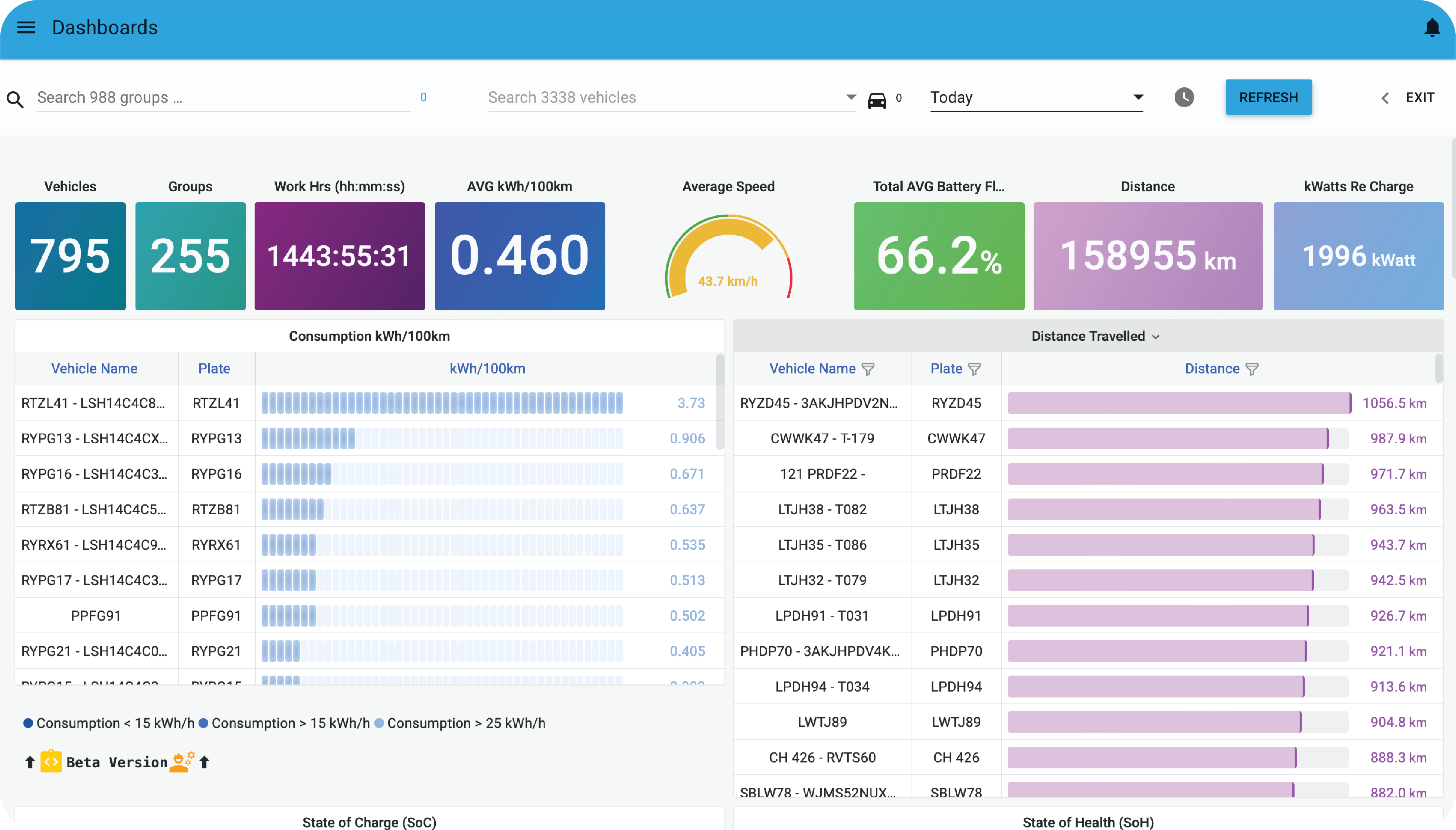 Get a glance of your fleet's KPI's
Understand your fleet's behavior and reduce liability. If you know how your vehicles behave on the road, you can take measures to diminish your risk factors.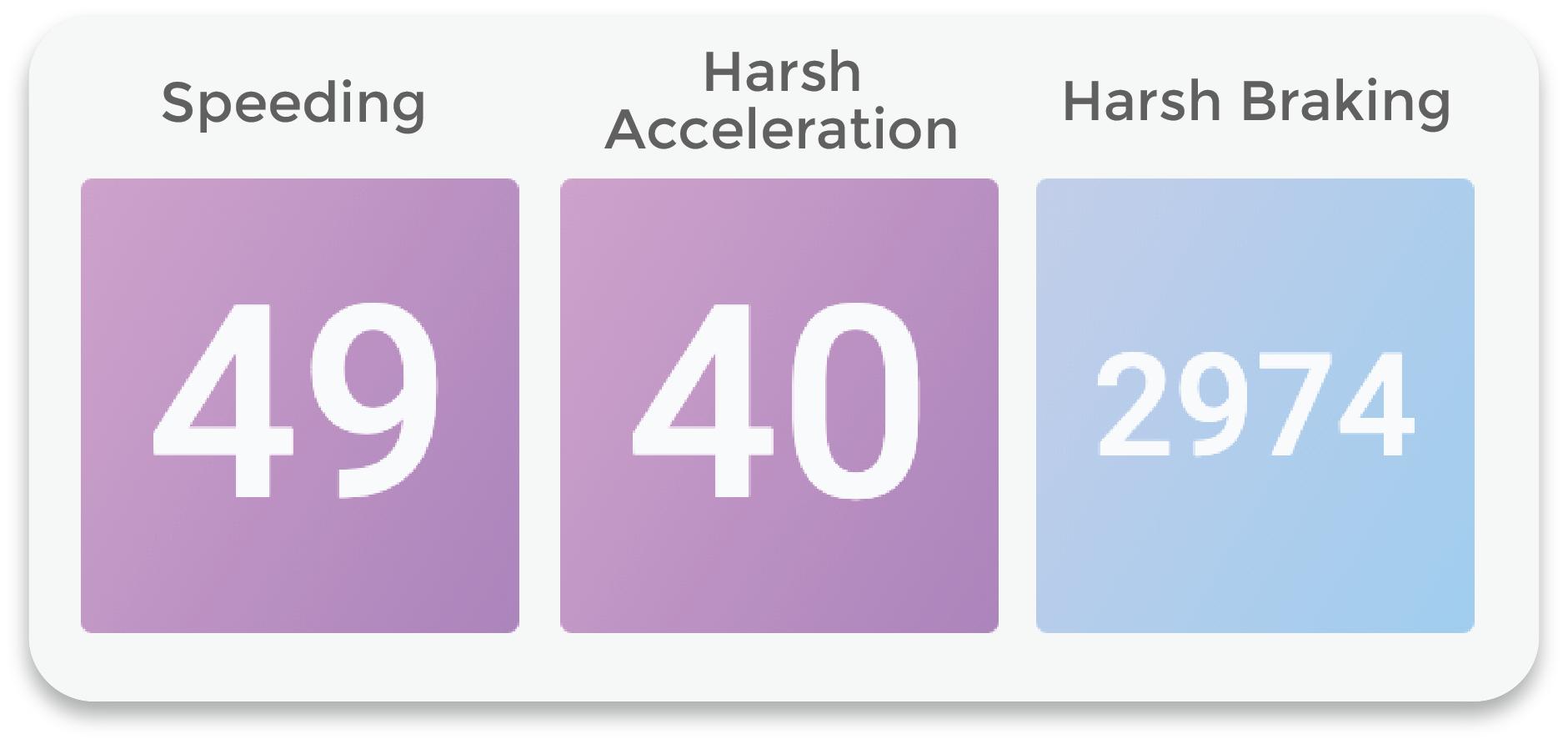 Global Fleet Efficiency Indicators
How you manage your fleet can affect your income. By making a few adjustments, you can maximize the efficiency of your fleet, reducing costs and maintenance times.

Detailed Fleet Efficiency Indicators
Quickly find and identify potential problems such as wasted fuel due to unnecessary idling. Compare traveled distance and fuel consumption to single out the least efficient vehicles. Find speeding vehicles that may become a potential liability. Keep track of your machinery engine hours, to help depreciate assets and schedule maintenances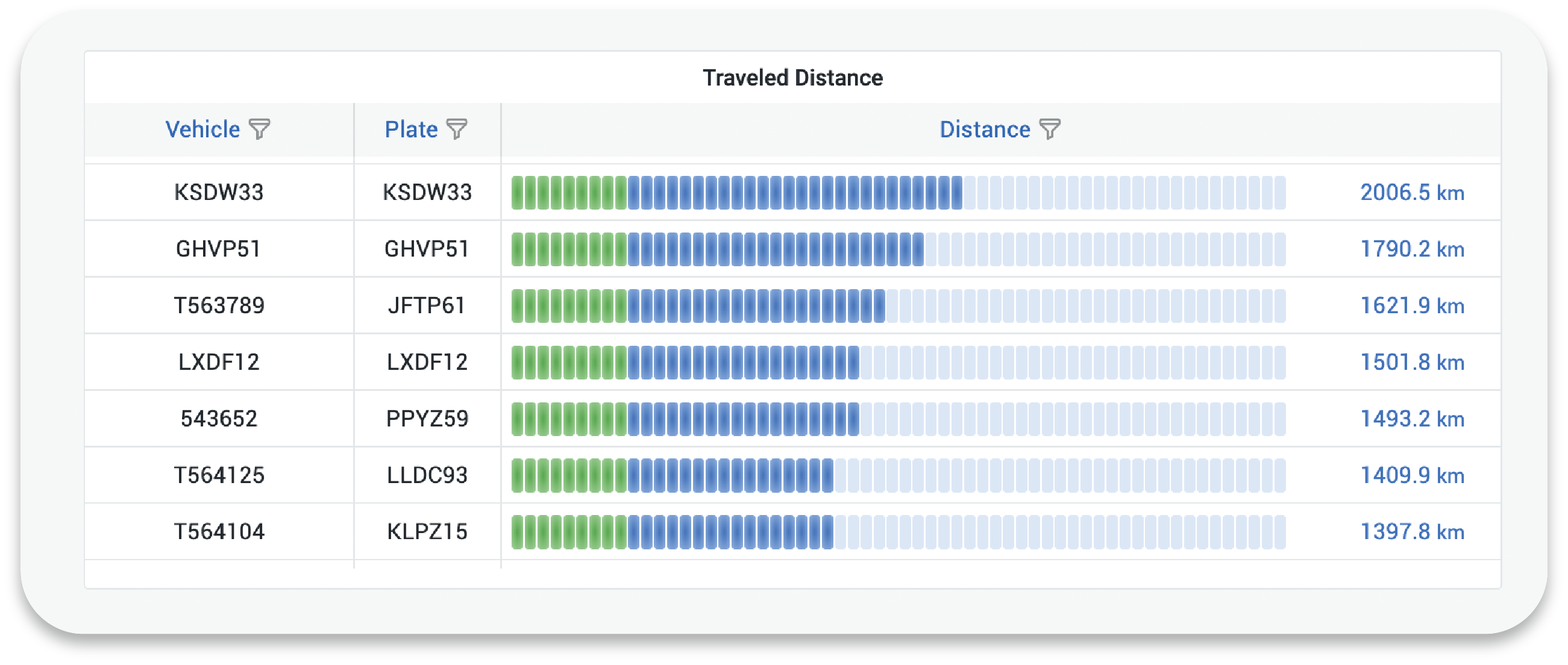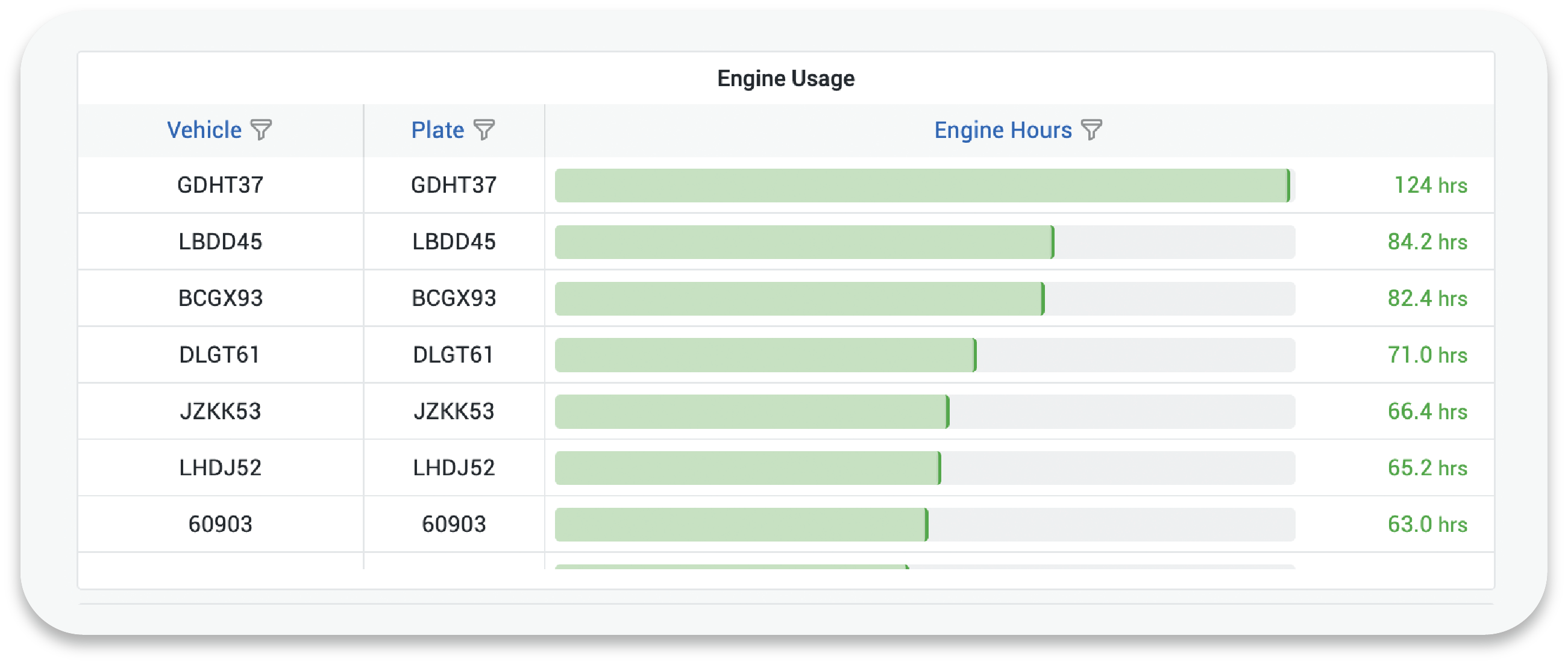 TOTAL FUEL CONSUMPTIONS – HOURS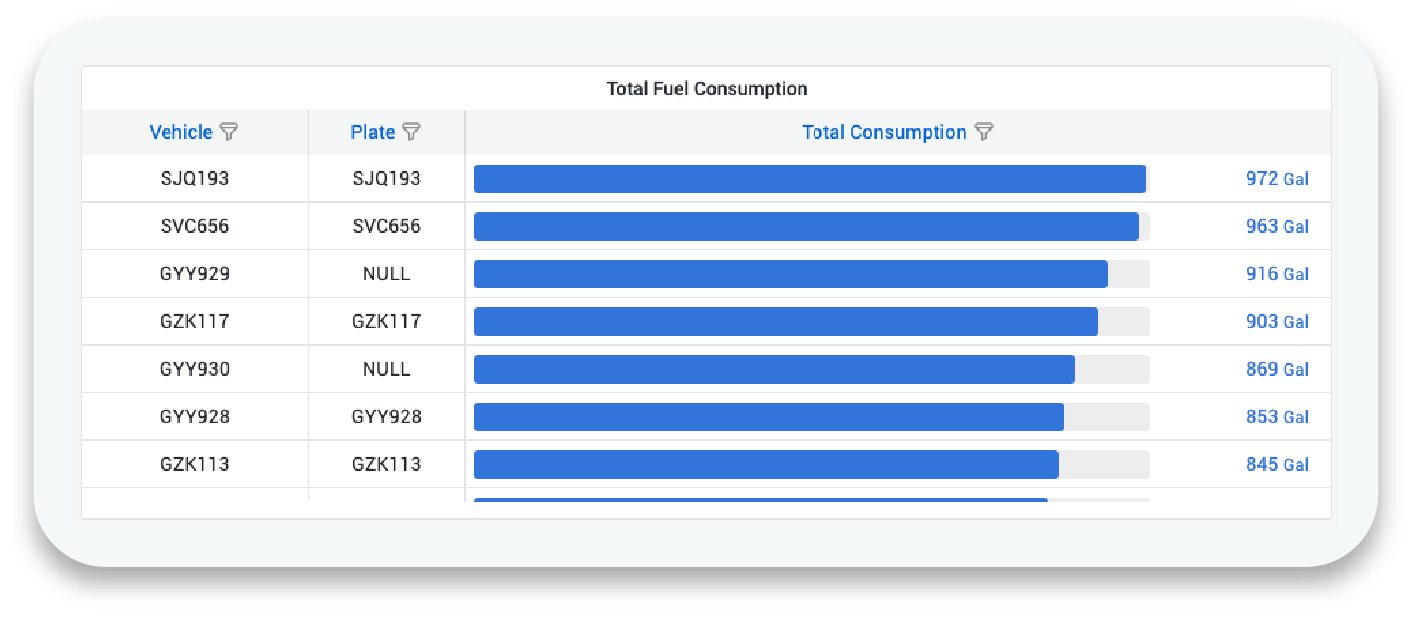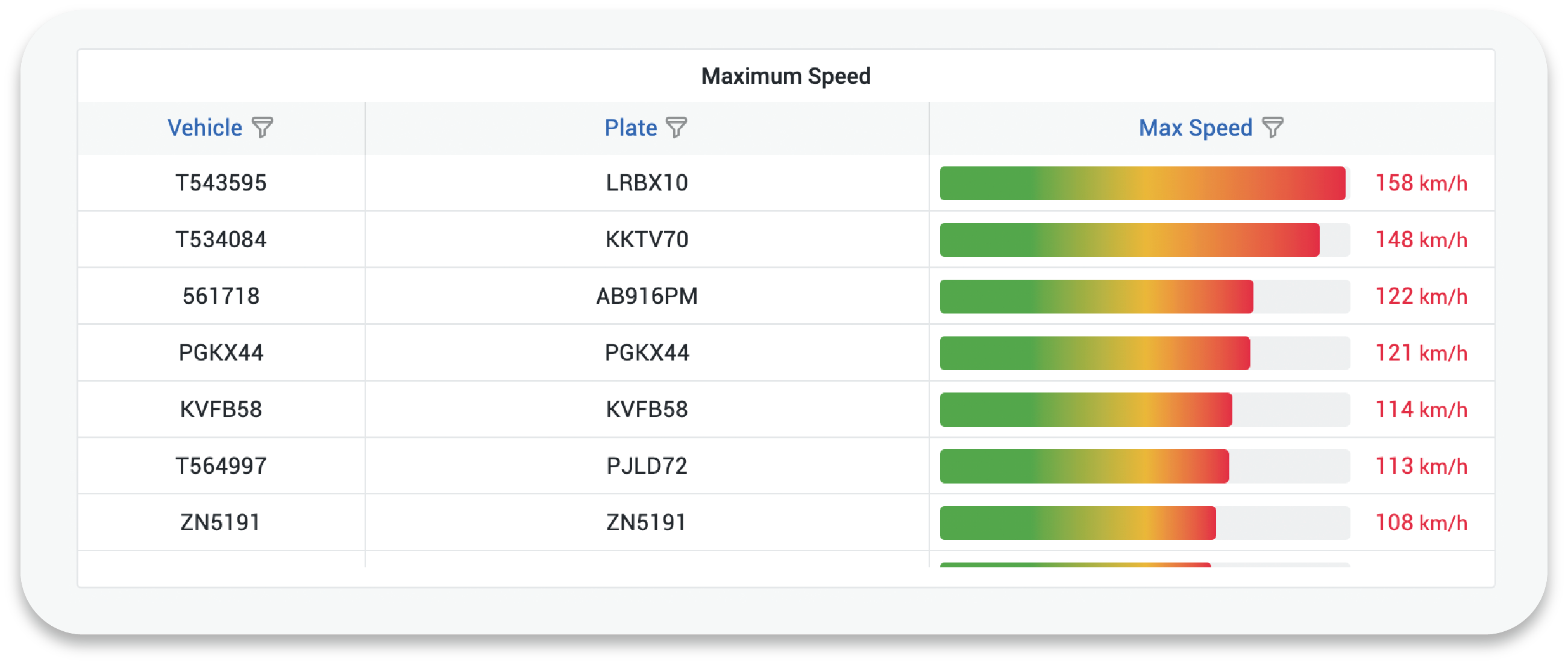 ENGINE USAGE WHILE IDLING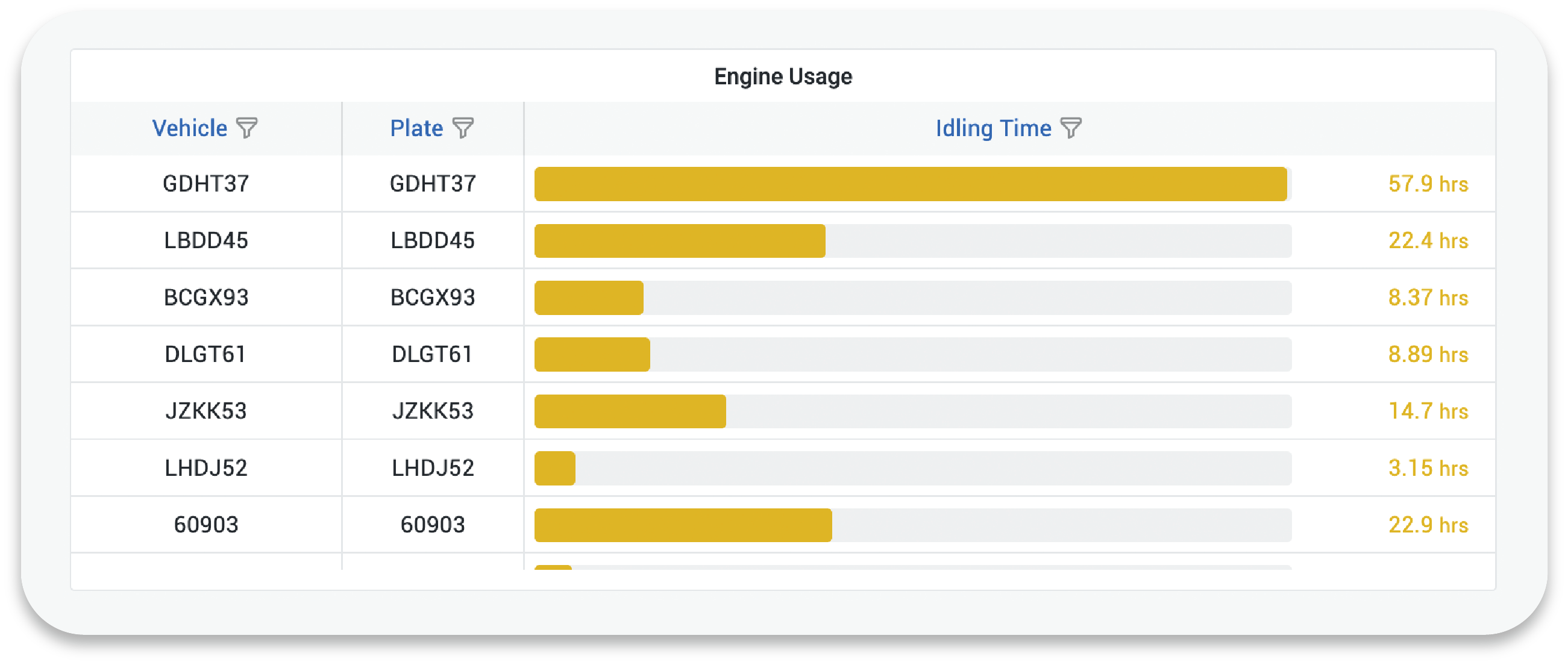 TOTAL FUEL CONSUMPTION WHILE IDLING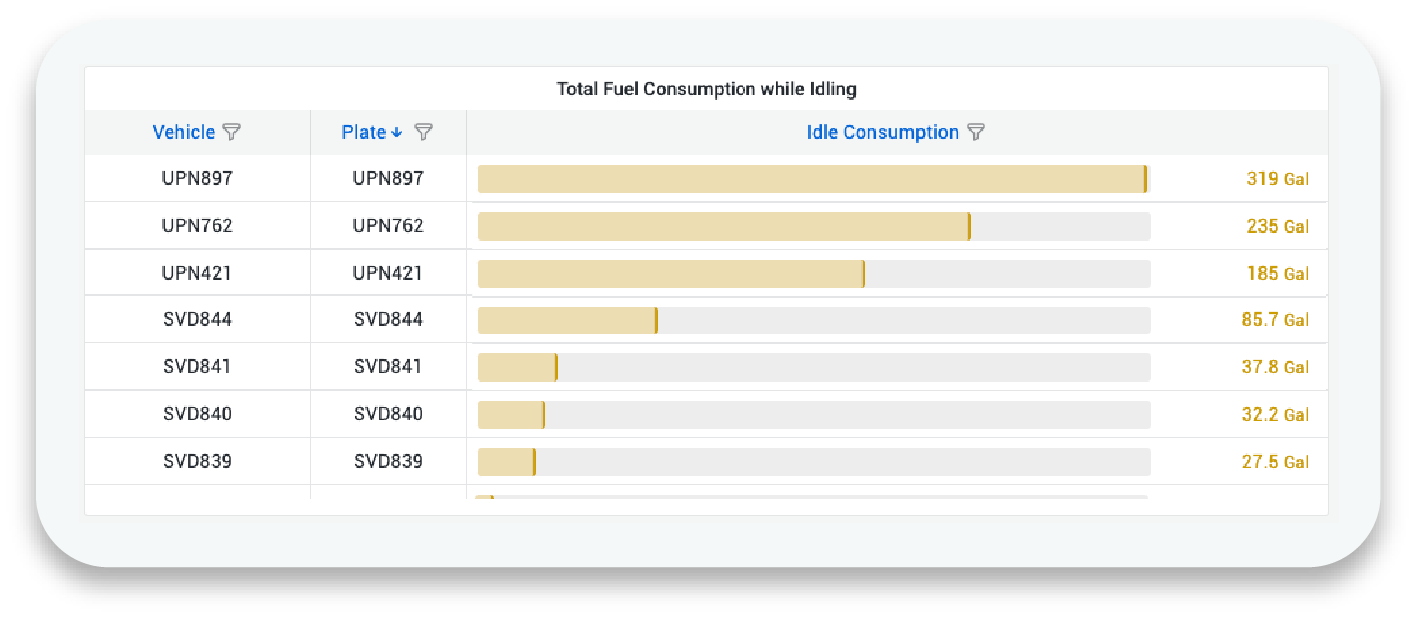 Posted Speed Limit Reports
See driver speed performance compared to the posted speed limit, to get a better idea of how drivers are performing and what can be done to improve it.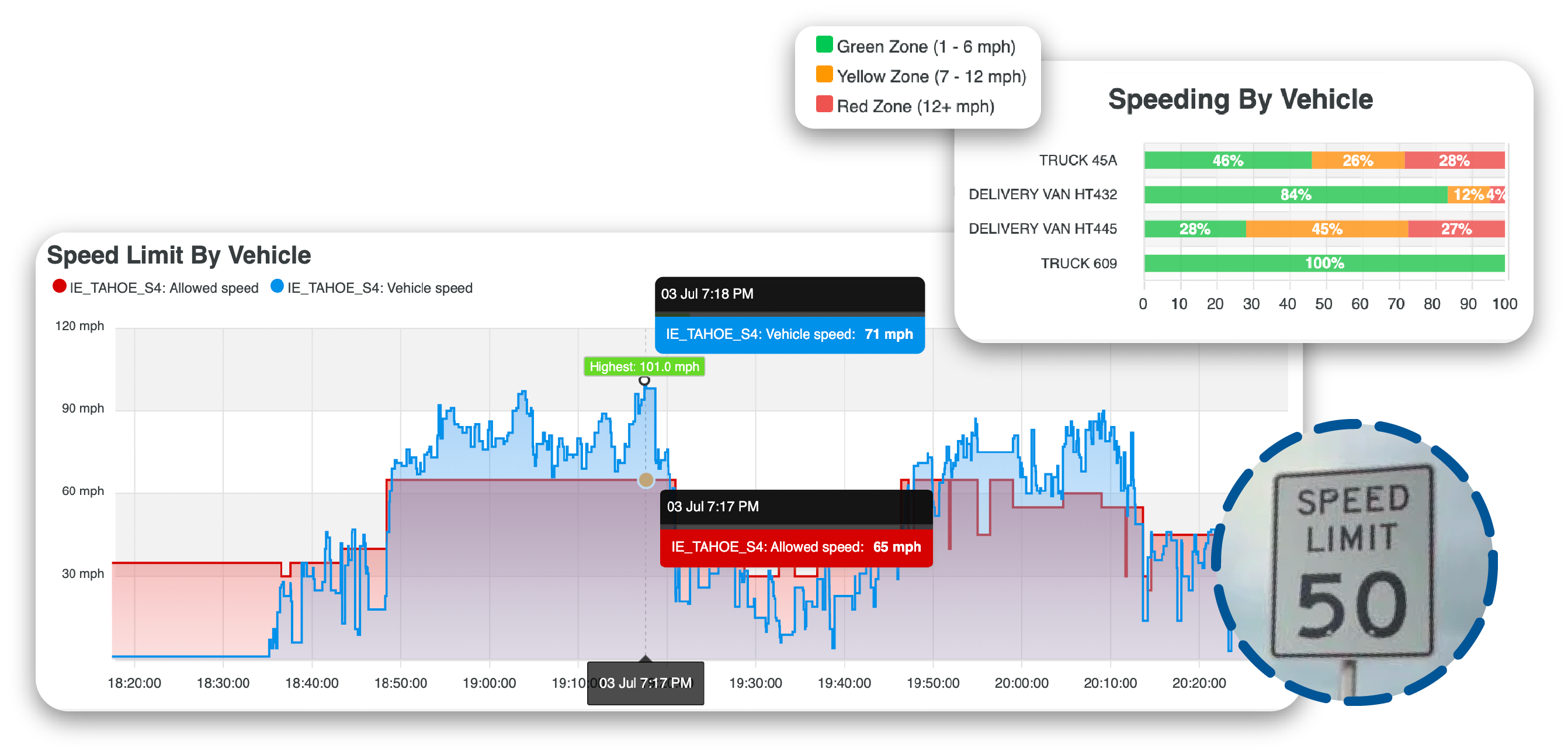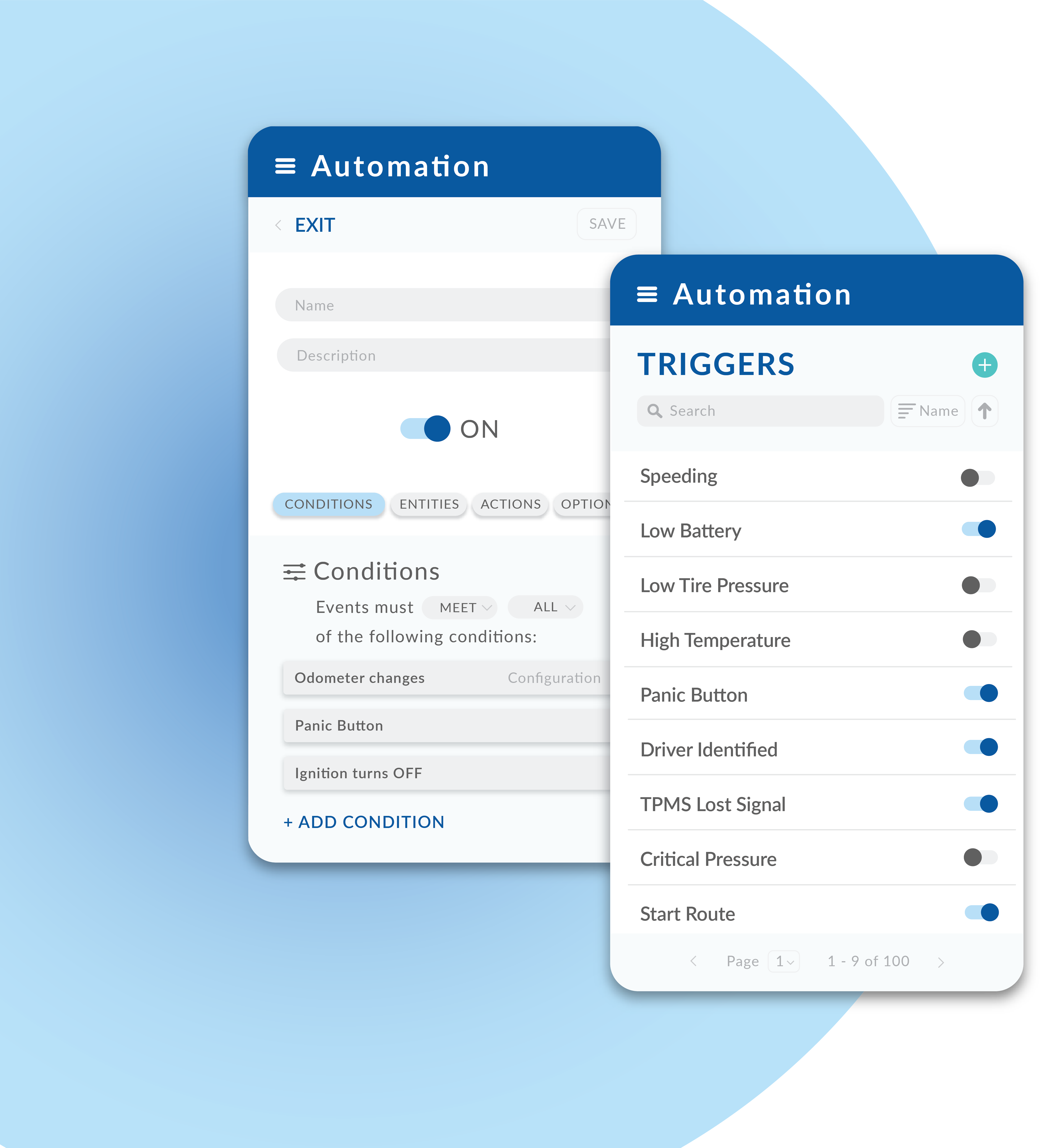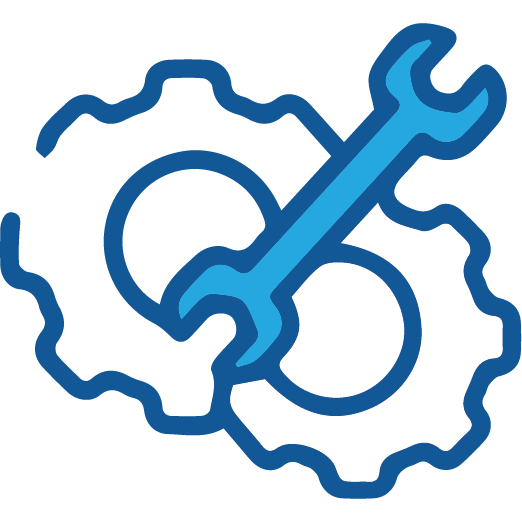 ☁ Pegasus Cloud Feature
TRIGGERS & AUTOMATION
The ability to combine any condition for events reported by any device and perform actions over them. Easily apply boolean logical operators to more than 500 parameters reported by the device.

The actions performed by the triggers allow you to expand the integration of the Syrus device to any external accessory or device that supports APIs.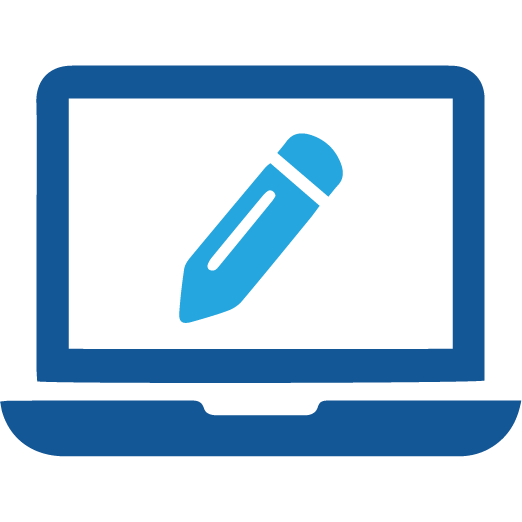 ☁ Pegasus Cloud Feature
CUSTOM BRANDING
Your name, your brand, your identity… powered by DCT. Pegasus Gateway allows you to configure your company's logo, color scheme, and email quickly and easily with no coding skills, customizing your Gateway for end-user access.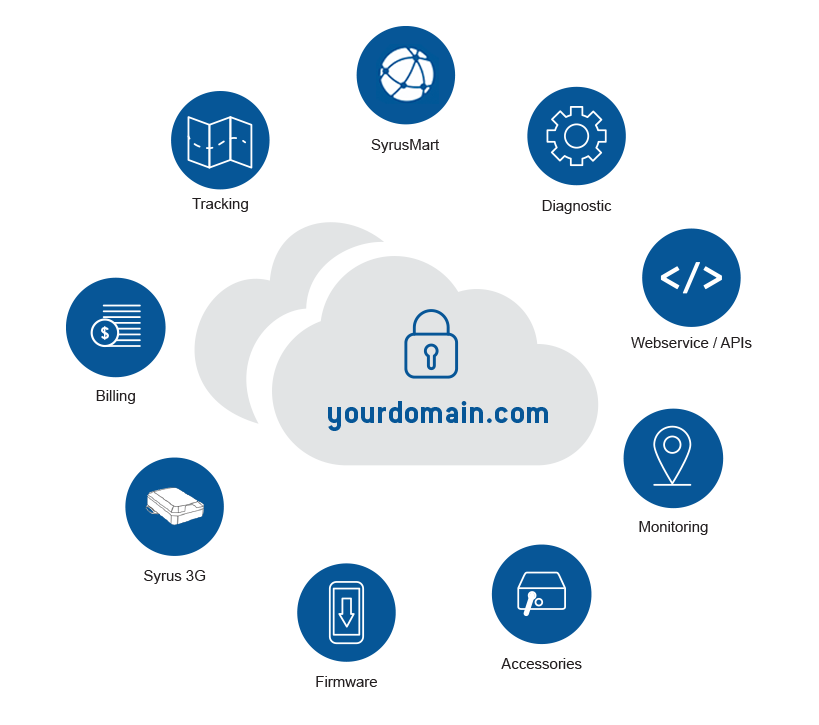 ☁ Pegasus Cloud Feature
PEGASUS FORMS
Using its customized forms you can finally achieve total control of the most critical parts of your operation.
Improve your data collection
Collect different types of data, like recorded voice, scanned QR codes, geolocation, and electronic signatures. No matter where you work, Pegasus Forms lets you collect data offline with powerful forms you can manage from your phone or tablet.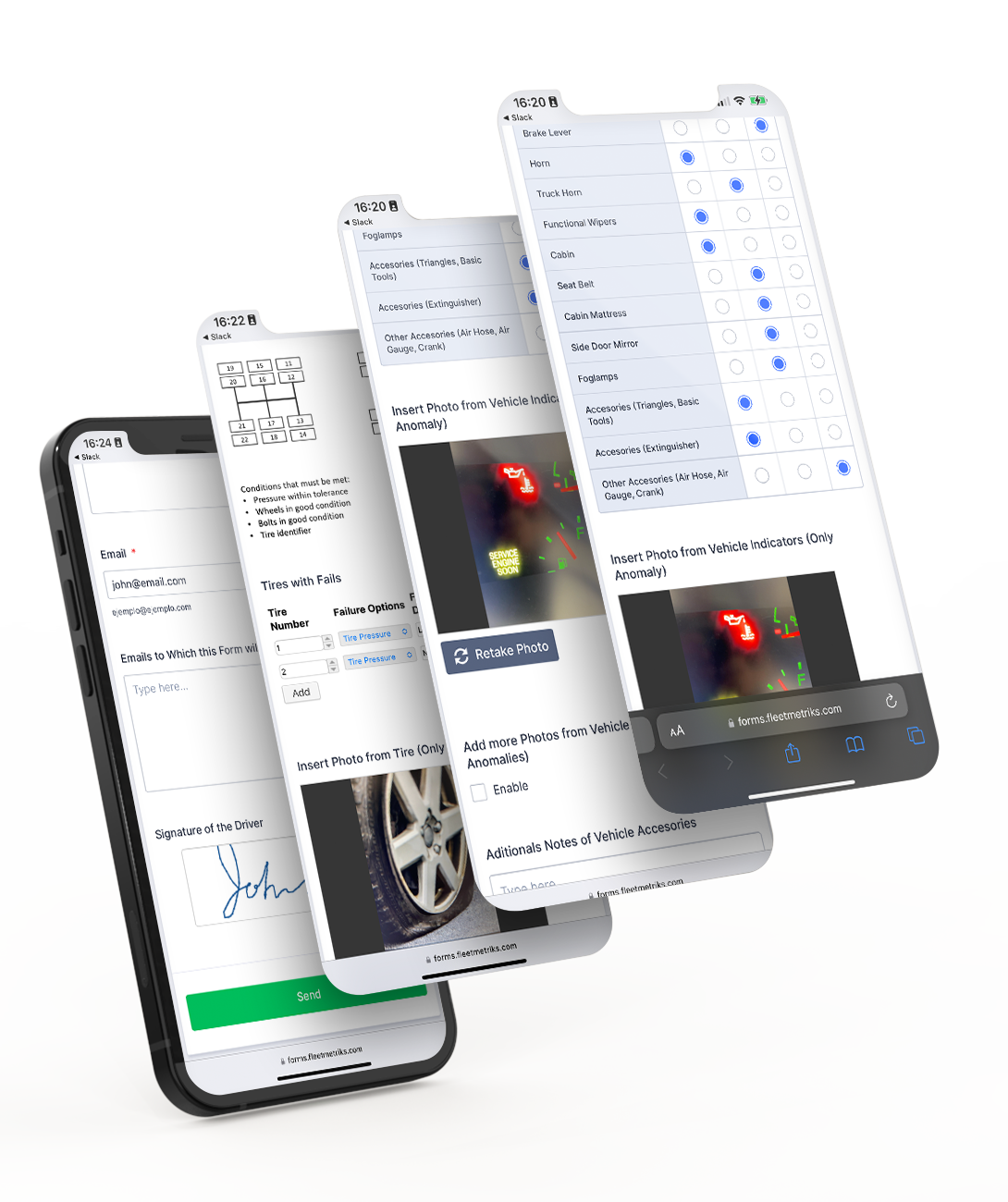 CONTROL YOUR DEVICES ANYWHERE WITH OUR MOBILE APP
Whether it's a vehicle, truck, or any other asset, the Syrus App allows you to interact with your Syrus family of devices securely and remotely.

Stay connected with your assets and enjoy the peace of mind that comes with real-time monitoring and control.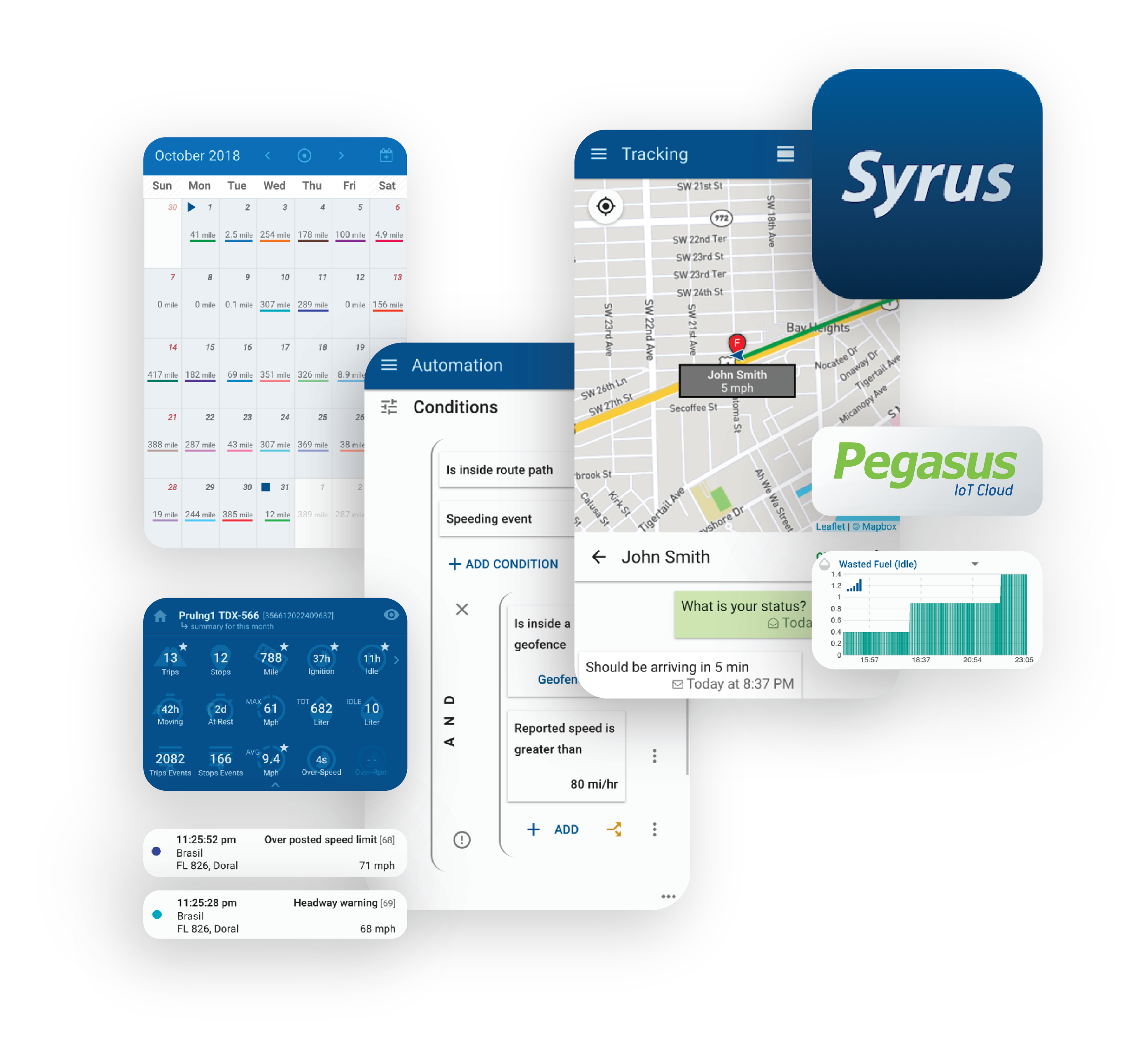 We make it simple to build and deploy Fleet Telematics
and Industrial IoT Solutions from device to cloud.